"Crises hit women harder"
Elke Ferner, Chair of UN Women Germany, explains what must be done to prevent women's rights from being endangered in crises.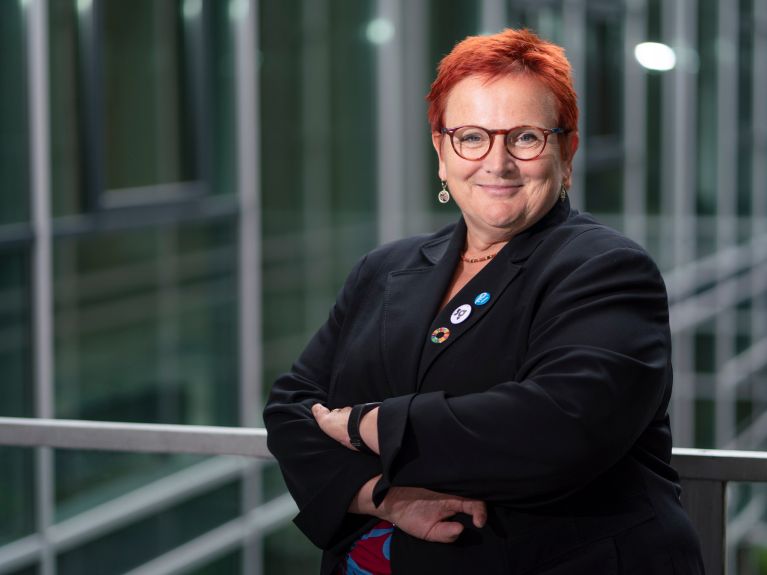 Elke Ferner's commitment to women's rights was sparked when she was ten years old. The moment her primary school teacher recommended her for grammar school and her father asked, "Why A-levels? The girl's going to get married anyway." That left its mark on the former parliamentary state secretary, Member of the Board of the German Women's Council and chair of UN Women Germany.
Ms Ferner, there is war in Europe and climate change is advancing. How do these crises influence your work?
The current crises unfortunately lead those who make political decisions to think: we have more important things to do right now. But crises aren't gender-neutral. They hit women harder and endanger their rights. The consequences of climate change, such as droughts or floods, hit women harder because in many parts of the world they are responsible for farming and feeding the family.
How should policy respond to this?
If we want to achieve gender equality within the framework of the UN Sustainable Development Goals (SDGs) by 2030, all policies, laws and spending must lead to progress in gender equality. We therefore need a gender impact assessment, which can be used to assess the effects of all measures in advance. Gender equality must become a guiding principle in all policy fields.
How important is international cooperation on the way to gender equality?
No country has yet achieved perfect equality, but some are already a little closer to "paradise". Many things are already working well in Germany; for example, we currently have a cabinet with equal representation. On the other hand, we're still far from achieving parity in the Bundestag. Here we can learn from Iceland, Sweden or Rwanda. There are also many important international conventions – for instance, the UN Women's Rights Convention. Still, although it has been signed and ratified by almost all member states, it's the least known of all conventions.
UN Women is active in over 90 countries worldwide. The focus lies on the one hand on work with governments, and on the other hand on concrete project work on the ground. UN Women Germany supports this work as one of twelve national committees worldwide.
You would like to receive regular information about Germany? Subscribe here: