All we want to do is play
Please touch: Gamescom, the largest computer games fair, presents the latest games and invites visitors to try them out. We present three trends.
21.08.2017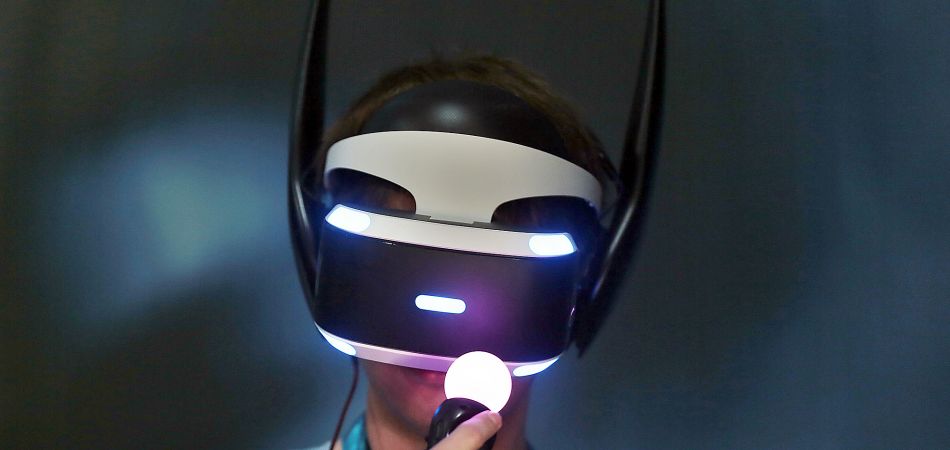 Germany. Computer and video games have long since become mainstream, as these figures illustrate: almost one in two people in Germany plays, nearly half of them are women, and their average age is 35 Jahre. The statistics for Gamescom, the largest computer games fair, show just how much interest there is: roughly 350,000 visitors from 97 countries flocked to Cologne for the 2016 event. Hundreds of thousands are expected again in August 2017. This year's slogan is "Simply Play Together". This may sound somewhat trivial at first for a gaming fair. However, what is meant is that shared gaming – as distinct from individual playing – is increasingly taking centre stage. deutschland.de presents three trends.
Shared gaming becomes increasingly diverse
Admittedly, "Pong", the world's first hit video game in the 1970s, could also be played by two people. But gamers today have a much bigger choice of where, how and with how many people they play. One example is Nintendo's new "Switch" console with its multifunctional modular principle: it can be used by one or several players, either on a stationary basis as a traditional TV console or by gamers when they are out and about – in which case it becomes a mobile screen. Even the two control elements can be detached; you keep one and give the other to your fellow player.
eSports becomes increasingly professional
In eSports, computer gamers compete against one another in tournaments, demonstrating their skills and proficiency in games like "League of Legends". This is not a matter of a group of amateurs getting together in someone's living room: at the Asian Games in the Chinese city of Hangzhou, eSports will become an official discipline from 2022. And at "The International", the eSports tournament with the biggest prize pool, prizes of roughly 25 million US dollars (approx. 21 million euros) were up for grabs in 2017.
Virtual reality becomes increasingly complex
New virtual reality glasses, tumbling prices and growing interest – that aptly sums up the rapid development of virtual reality (VR). The market is becoming increasingly dominated by VR games that take full advantage of the technical possibilities offered by interactive computer-generated environments. "The Inpatient" for PlayStation VR is one example from the survival games genre. It allows the player to experience a sinister 1950s psychiatric ward from the patient's perspective. They can see not only their own hands – as in most other games – but their entire body.
The games industry in figures


 
Worldwide sales of around 100 billion US dollars (85 billion euros).

Sales of the games industry in Germany in 2015:

2.74 billion euros.

34.3 million people play digital games in Germany – almost one in two.

University degrees and training programmes have been on offer in the games sector since 2009, with around 500 to 600 people graduating from such courses each year

.

14,000 people in Germany work in the games industry.