The door opener
Gülsah Wilke has a clear mission: to make the German tech scene more diverse. Find out here how she aims to achieve this through the 2hearts association.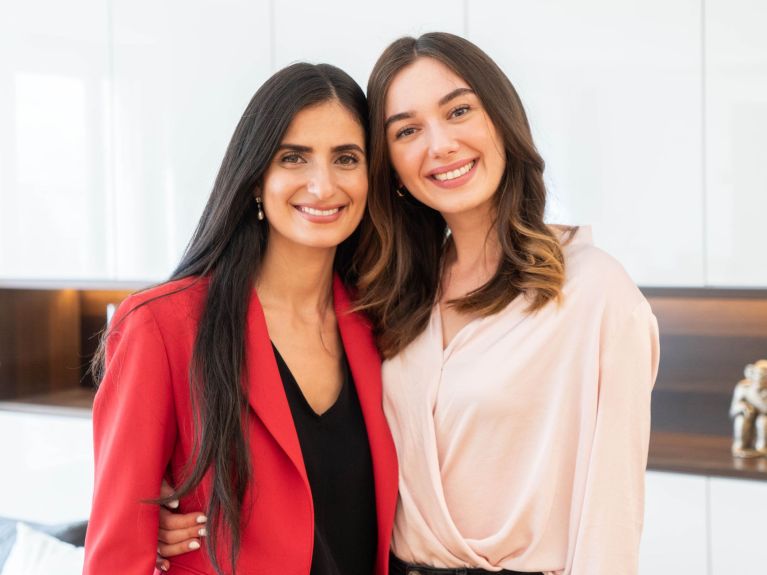 "If you've grown up with two hearts, with two cultures, became familiar with different perspectives even as a child and have always been different, then you become resilient. You develop stamina and persistence. These are all things that make a good start-up founder." Gülsah Wilke's grandparents came to Germany from Turkey in the 1960s. She set herself the goal of making the German tech scene more diverse and established the non-profit association 2hearts in 2020. Its mission: to support and network students, job starters and start-up founders with a migration background. Wilke has worked as a consultant at McKinsey and in various positions with the German media group Axel Springer; she was also the founder of the start-up Ada Health and was on its management team until recently.
Broad network and mentorship as the most important start-up aids
"We have lots of potential to offer, we have ideas and an entrepreneurial spirit. But even if you have a great degree, doors don't automatically open if you have a foreign-sounding name or you look different," says Wilke. Also, a lot of young people with a migration background lack a large network. "My greatest role models were always my parents. My mother in particular has been a defining influence in my life. She organised trial lessons for me at secondary school and encouraged me to move up an extra year at school," Wilke says as she looks out her office window at Brandenburg Gate. This family support was vital, she said, but she was still lacking some of the privileges of her peers enjoyed. "People with a migration background often don't have the luxury of their family or circle of friends being able to subsidise their project or finance it entirely. So-called 'angel money' is often not available," Wilke explains. As a result, the risks and hurdles are higher A financial injection of this kind can make all the difference between success and failure. "As such, the centrepiece of 2hearts is our mentoring programme – a broad network of people who have had similar experiences and have been socialised in a similar way." They give their mentees advice, put them in touch with investors and support them along their career path.
"We thought long and hard about whether it made sense to match mentors and mentees based on nationality and cultural background," says Sofie Chung, co-founder of 2hearts. Chung is a doctor who founded the startup Qunomedical. "Actually our aim was to bring people together who would never have met otherwise. But we've found that shared experience and similarity of parenting styles and cultures lead directly to a very high level of trust." This is also the case with her own mentee, she says: "Ching Ching's parents are from China. She doesn't have to explain to me what it's like to grow up in an Asian household in Germany. I know all about that, I understand her. So that means I can give her first-hand advice."
But as Wilke says, people who have grown up in Germany and do not have a migration background are very important supporters of 2hearts, too. "They can't relate to everything we go through, but they're often in the spaces we want to get into. They can open doors. That's how it was for me back then. And I'm still very grateful."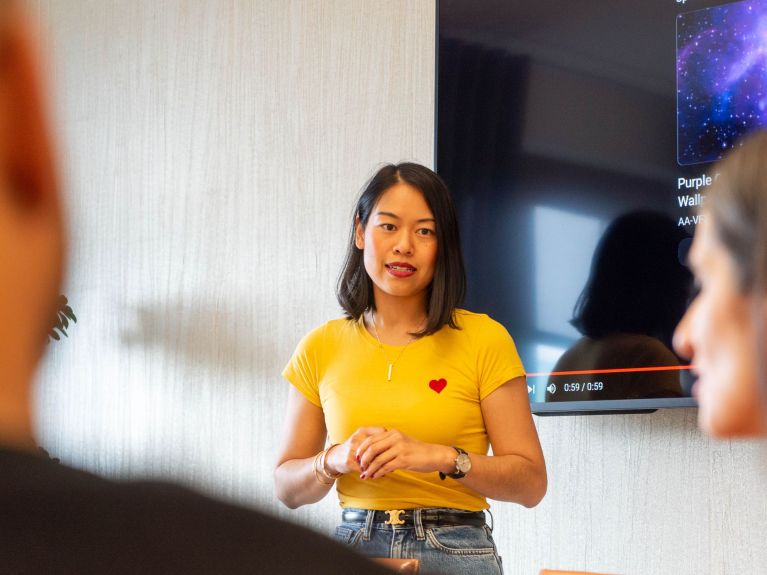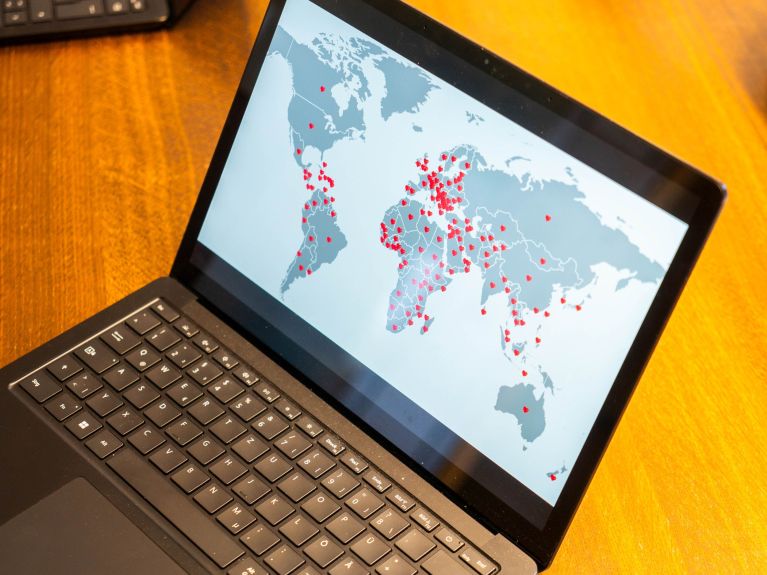 According to Wilke, Germany and especially Berlin has a lot to offer for start-up founders. There's a big start-up and tech scene in the German capital. "Berlin is international and open-minded – it's easy to find your way around with English. You have lots of opportunities to network and find accelerator programmes here, and you're close to the world of politics." There are lots of well-known examples of successful German start-ups founded by people with a migration background. The best known in the world is BioNTech, which was set up by Uğur Şahin and Özlem Türeci and developed the first approved Covid-19 vaccine. According to the German Startup Monitor 2020, one in five founders in Germany now has a migration background.
Wilke wants to be a door opener for these people today and was awarded the Impact Entrepreneur of the Year Award in 2023 for her endeavours. Her mentee Farisa Magazieva from Kazakhstan is proud of her mentor. Unlike many of her fellow students, she had to support herself and finance her studies. There was no time for unpaid internships. But Wilke stood by her, giving her financing and career advice. Magazieva is now a successful associate with a venture capital firm. She says: "I think I'm successful not in spite of my background, but because of it."