"We need to be bolder"
Innovation expert Marion A. Weissenberger-Eibl on Germany's strengths in questions of the future and decisive challenges.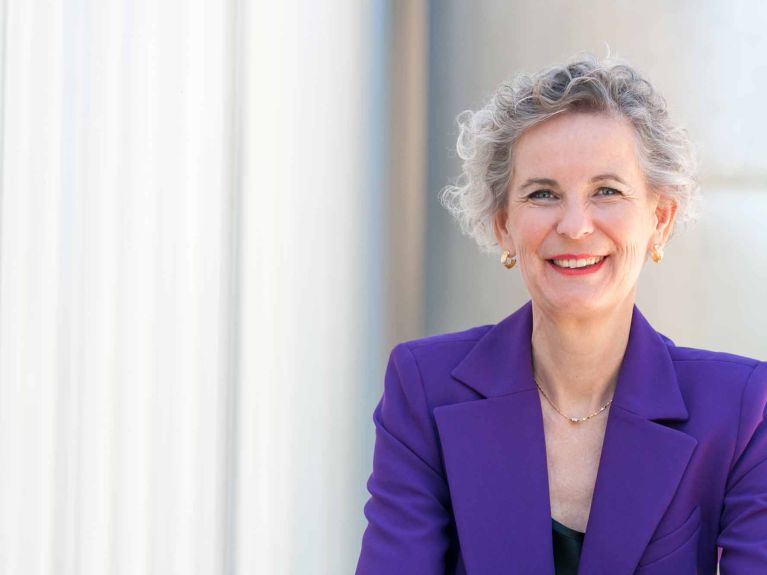 She is one of Germany's most sought-after minds when it comes to innovativeness and has even advised German Chancellor Angela Merkel: Marion A. Weissenberger-Eibl, University Professor at the Karlsruhe Institute of Technology KIT and Director of the Fraunhofer Institute for Systems and Innovation Research ISI. In this interview, she talks about Germany's culture of innovation, her work with students and the consequences of the coronavirus pandemic.
Professor Weissenberger-Eibl, what would you say is characteristic of Germany's innovation culture?
I'm convinced that tackling complex problems that make high technical demands is one of our strengths in Germany. Being innovative also means finding your own niches. Germany can build on its strengths in plant construction and mechanical engineering; but mobility, intelligent living and the effective combination of digitalization and sustainability also set us apart in Germany and are, in my view, the topics of the future. If we want to remain pioneers in these fields, we need to experiment more, be bolder and work together earlier in an interdisciplinary way. At the same time, we should adjust our understanding of 'mistakes' by not regarding the early 'failure' of an idea as a defeat, but as an important step towards future viability.
You hold the Chair for Innovation and Technology Management at the Karlsruhe Institute of Technology KIT. How do you teach innovativeness?
When I'm teaching, I focus on a basic attitude. In my courses, students learn to build up a mind-set that is open to innovation. This includes a process of reflection through which we can find out which decisions were good and where we still need to make improvements. We call this a systemic-objective view to enable us to assess different perspectives. You can apply this approach not only to past actions, but also to upcoming decisions; we also recommend it for companies. We combine perspectives from politics, science, business and society to make progress together.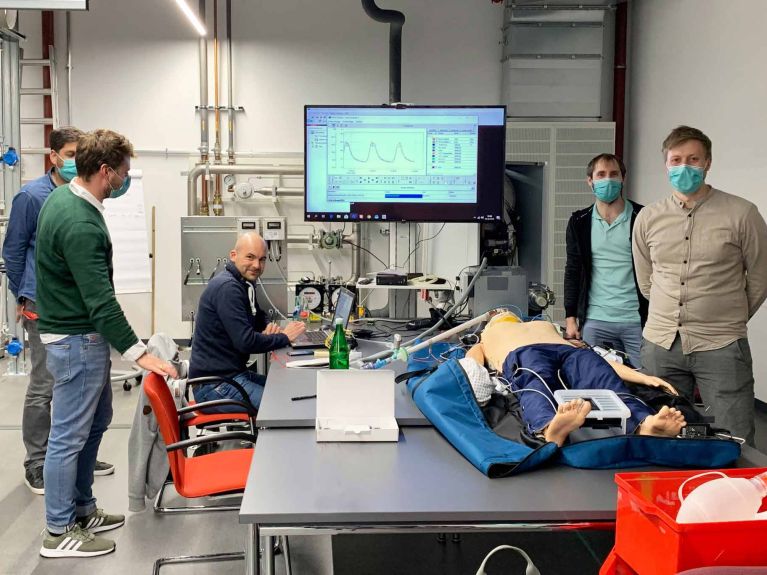 Is the coronavirus crisis also a driver of innovation?
Last year, you could see that many companies were not sufficiently prepared to invest in their future viability in the event of a crisis. When money is short it's often research and development that quickly face cuts. On the other hand, there were also positive effects. Especially in digital technologies, it has been worthwhile for companies to invest in new ideas. The same applies to ideas where existing expertise was channelled into products and services that were currently needed, for example the short-term production of respirators. You know the phrase: necessity is the mother of invention. Let's keep up this habit of testing and implementing ideas quickly so that we are also sustainably innovative in the future.
You would like to receive regular information about Germany? Subscribe here: