The supermarket becomes a farm
Living the future: herbs and fish, fresh from the shopping-market roof – a vision that is already being built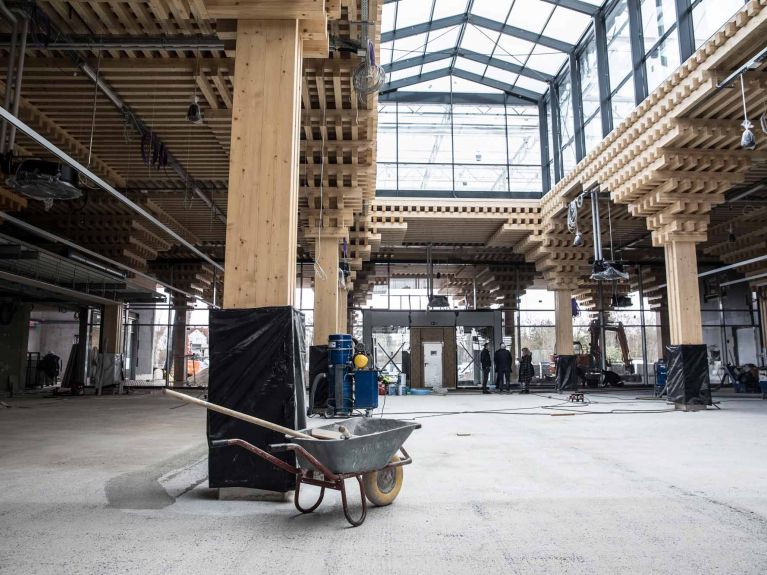 There's a vision of what the food market of the future could look like: it's sustainable and built largely of wood. Flowers will be blooming in the parking lot in front of the building, and fish and herbs will be cultivated on the roof. This idea is becoming reality in Wiesbaden near Frankfurt, where the blueprint for a new generation of stores is currently being built.
The Rewe trading group is building this market, while the Berlin-based company ECF Farm Systems is taking care of the aquaponics farm on the roof. Such systems combine fish and plant breeding in a closed water and nutrient cycle. To put it simply, you could say the fish excrement is fertilizer for the plants. The water they filter in this way then flows back to the fish. The supermarket of the future will not only sell food, but produce it regionally. Basil plants grow over an area of 1,640 square metres and are delivered to 450 supermarkets – in plastic-free packaging. About one tonne of fish per month is also sold in the region's supermarkets. Neither medicines nor pesticides are used in the process of rearing the animals and plants.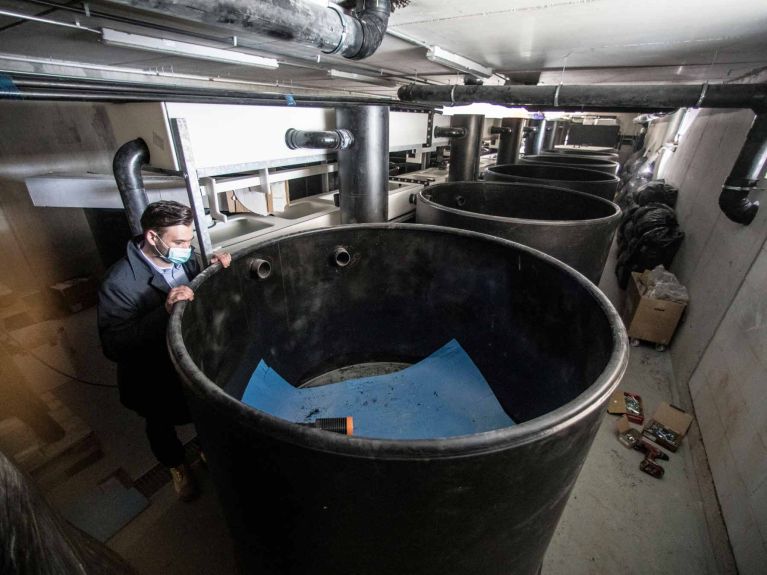 The store was designed by the London-based Acme architectural firm, which is supervising similar projects in Australia and the Middle East. Although people's purchasing behaviour differs from country to country, there are trends that are prevailing worldwide; for example, online shopping or the click & collect principle, says architect Friedrich Ludewig, who runs the firm. Supermarkets are no longer being built outside the cities but in residential areas. This means that shopping behaviour is changing away from large weekly shopping trips by car towards purchases – preferably of fresh produce – several times a week, on foot or by bicycle. The supermarkets of the future will therefore have enough bicycle parking spaces and charging stations for e-bikes. When markets move into cities, they can take on additional functions. Apartments, offices or daycare centres can be built on their roofs. Friedrich Ludewig is convinced: "The future of supermarkets is local."
In Wiesbaden, this concept is being implemented in two ways: in the architecture and in the range of goods. The market is largely built from certified domestic wood. Customers can expect a wide range of fresh, regional goods – from fruit and vegetables sourced from neighbourhood farmers, to meat, fish and herbs from the rooftop.
You would like to receive regular information about Germany? Subscribe here: