German-made technology
Germany's entrepreneurs are really making things happen and are attracting considerable international attention. Three examples that you might not have suspected were from Germany.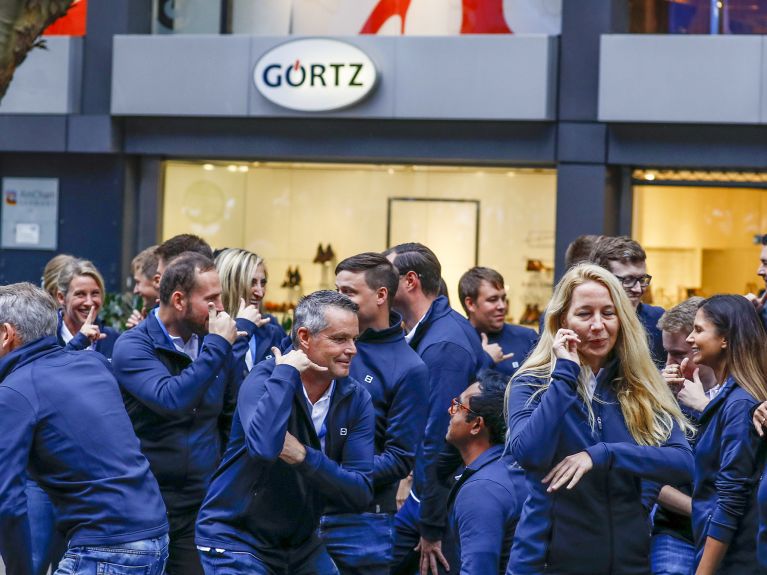 The stock exchange favourite: Teamviewer
Business experts would hardly have believed the IT specialists from Göppingen in the southwest of Germany capable of doing so well. To celebrate Teamviewer's stock market launch at the end of September 2019, several hundred of the firm's employees performed a cool dance: this world market leader in the field of remote computer-to-computer diagnostics achieved one of the most successful initial public offerings of any German company in recent years. Tilo Rossmanith had developed the software – originally only for his own use – in 2005. Today it is installed on more than two billion computers worldwide, the company employs over 800 people in Europe, the USA and Asia, and is worth more than five billion euros. And the outlook still looks bright, as it is precisely when budgets are tight that companies fall back on the Teamviewer programs in order to save on travel expenses.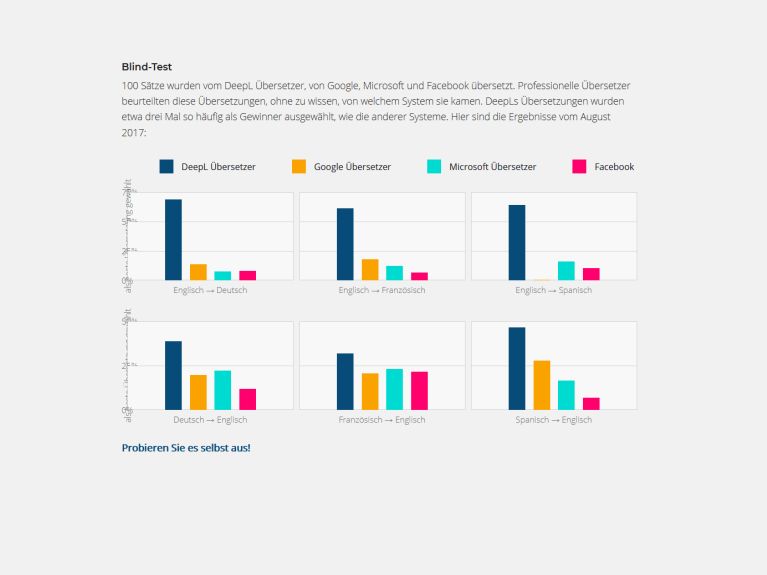 The hidden champion: Deepl
When news emerged in October 2019 that Deepl had won the first German honorary award for artificial intelligence, some people rubbed their eyes in disbelief. Deepl, a German firm? It's true, this start-up that uses neural networks as the basis for its machine translation systems is based in Cologne. And it has truly earned the award, as blind tests have shown that the quality of its online translation service is significantly better than that of the industry giants Google, Microsoft or Facebook. What sets it apart is that Deepl has higher quality data at its disposal than its competitors do. The neural networks are "trained" on a supercomputer in Iceland that is powered cheaply by hydropower. In the summer of 2019, Jaroslaw Kutylowski took over from Deepl founder Gereon Frahling at the company's helm. Frahling wants to focus on further developing and improving the AI technologies. We should definitely watch this space, as he already gave up his job at Google Research back in 2007 to work on a search engine for translations.
The global player: GetYourGuide
The journey began in 2009 with an experience that was to prove life-changing. Student friends Johannes, Tao, Martin and Tobias had decided to fly to Beijing, but Johannes arrived a day earlier than his companions – and ended up just wandering aimlessly around the city's streets. It was only when Tao arrived – who speaks fluent Chinese – that he was able to find his way around and really enjoy the trip. And this is how the idea for GetYourGuide was born: a platform that gives travellers access to tours and activities arranged by locals. The Berlin-based start-up already has 50,000 suggested activities in its programme, has sold more than 30 million tickets, and has aroused the interest of major investors. In May 2019, a consortium headed by the Japanese Softbank invested almost half a billion US dollars in the company so as to accelerate its already rapid growth. Johannes Reck, now the firm's CEO, knows exactly where this journey is headed: "Having and sharing experiences is far more important than material possessions these days. We expect this trend to become even more pronounced in the coming years."