Neighbours become better acquainted
It began as a project to promote Franco-German understanding – nowadays ARTE is a channel for Europe.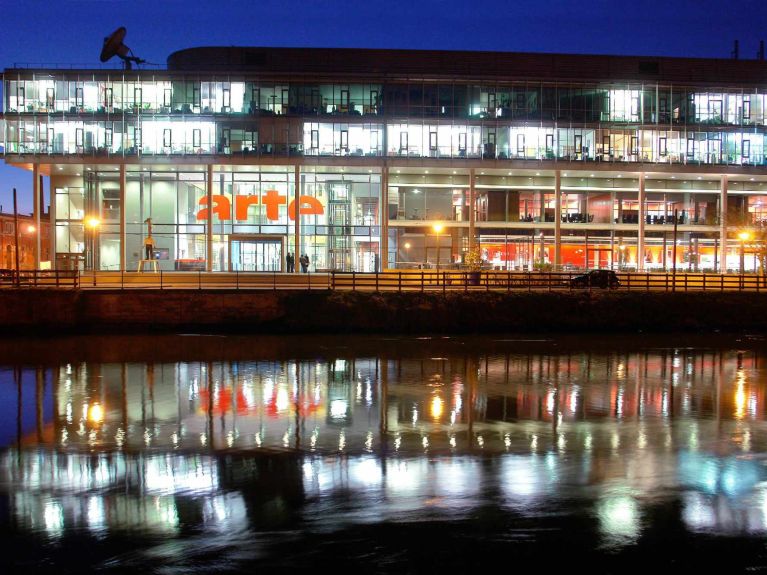 The birth of ARTE and German reunification went hand in hand: the contract to establish the Franco-German cultural channel was signed on 2 October 1990, the day before German reunification. The aim was "to acquaint the Germans and the French with the culture of the other country and to encourage them to embrace European unification," is how the channel, looking back, describes the founding philosophy.  
The first programme broadcast by ARTE (Association Relative à la Télévisione Européenne) was its inauguration ceremony from Strasbourg Opera House on 30 May 1992. Most households in both Germany and France were able to receive the channel right from the start. There was greater awareness of ARTE at first in France, however, because there were fewer rival channels there. Even today, the broadcaster has somewhat higher ratings in France than in Germany. Recently, its market share was 2.9 per cent in France and 1.2 per cent in Germany. According to ARTE, its viewing figures have remained stable in the past years.  
The channel's online offering has seen a marked increase, on the other hand. In 2022, ARTE videos on YouTube were viewed around 25 per cent more times than in the previous year. This also has to do with the new subtitles that have been provided for numerous films, series, documentaries and concert reports. Programmes these days are now often available not only in German and French, but additionally in English, Spanish, Polish or Italian. The weekly online news programme ARTE Europe Weekly is hosted in four languages and offers subtitles in other languages. ARTE cooperates on this format with European newspapers such as El País and Le Soir. 
You would like to receive regular information about Germany? Subscribe here: