Diversity in music
They play soul, pop, reggae or classical music: we present six musicians with African roots who are popular in Germany.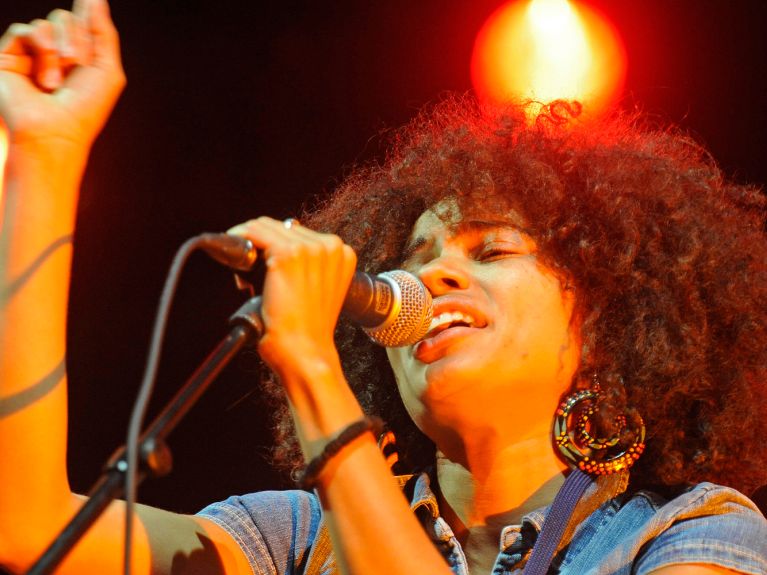 Nneka
Nneka was born and grew up in the Delta region of Nigeria. She came to Germany to study anthropology in Hamburg. She continued working on her songs there – landing a hit for herself with "Heartbeat" in 2009. At the start of her career, Nneka, who blends hip hop and soul, was celebrated as a successor to Lauryn Hill. But Nigerian Afrobeat inventor Fela Kuti is also one of her musical role models.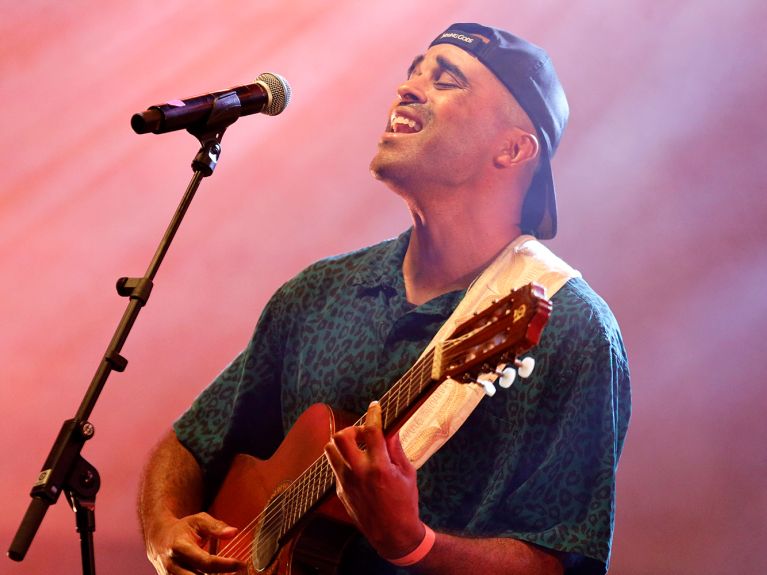 Patrice Bart-Williams, better known as Patrice, is one of Germany's few well-known reggae musicians. And has been for more than 20 years. His inspiration comes from Bob Marley and Jimi Hendrix, though his music also contains elements of soul, funk and hip hop. Patrice was a member of the Brothers Keepers, a rap project that was active in the early 2000s and involved Afro-German musicians who stood up against racism. The 42-year-old was born in Germany; his father was a writer from Sierra Leone. Patrice's most recent release is "Rocksteady Christmas", an album featuring Caribbean sounds and Christmas songs.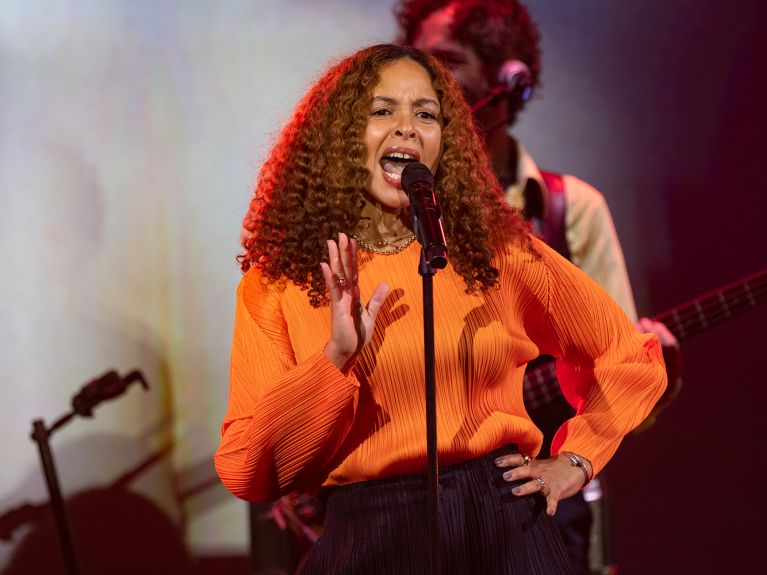 In 1999, Joy Denalane recorded "Mit dir", a duet she sang with Max Herre from the hip hop band Freundeskreis. That marked the start of her career, and today she is regarded as one of Germany's most important soul singers. She was born in West Berlin in 1973. It was her South African father's collection of soul, jazz and funk records that inspired her. Her roots already played a role on her 2002 debut album "Mamani"; she travelled around South Africa and worked with various artists there on the record. Her background has always remained an important theme in Joy's music.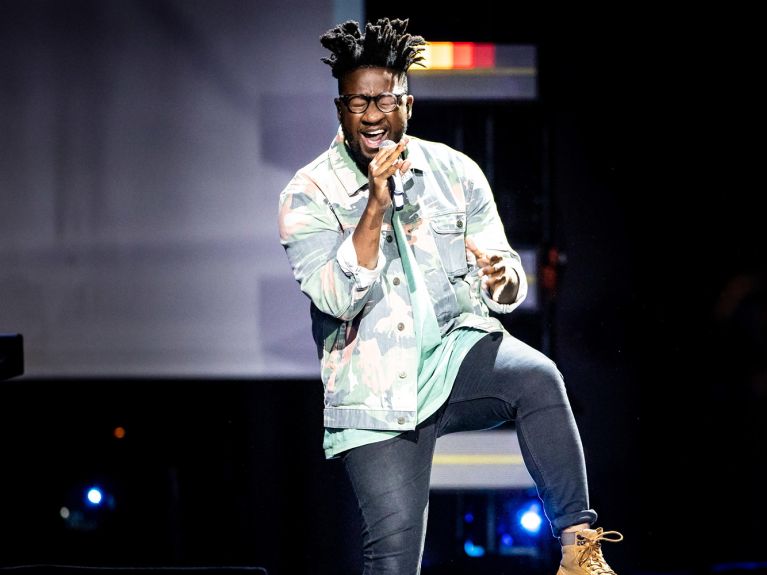 Kelvin Jones was born in Zimbabwe in 1995. Originally named Tinashe Mupani, he moved with his family to London at the age of nine. When a friend posted his song "Call You Home" on Reddit in 2014, Jones suddenly became well-known. He has been living in Berlin for a few years, where he recorded his debut album "Stop the Moment" and his second album "This Too Shall Last", which is due to be released in spring 2022. People in Germany particularly like this soul and pop singer's music. In 2022 he will also be appearing in the ninth series of "Sing my song", a popular German television show.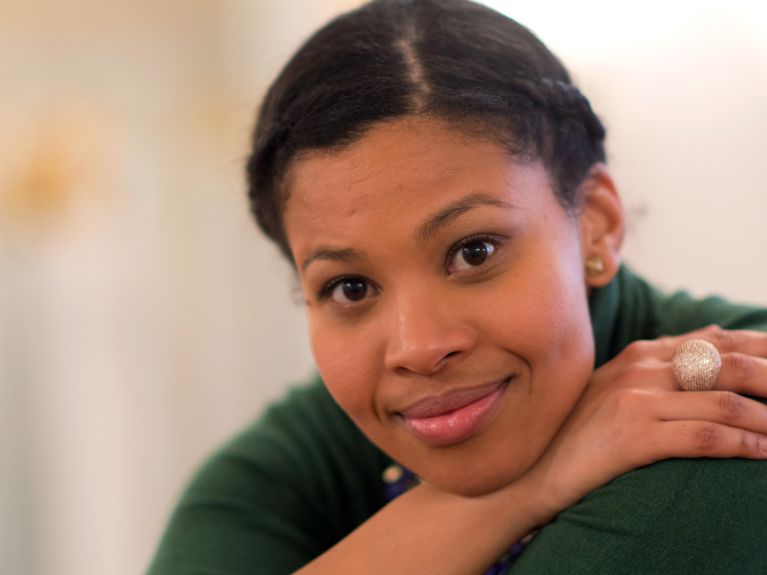 On her first album, the soprano singer Golda Schultz showcases works by five composers, some of whom have been largely forgotten. "This Be Her Verse" is the title of the album she recorded with the pianist Jonathan Ware and which will be released on 8 April. Golda was born in South Africa in 1983 and studied singing at the University of Cape Town and at the Juilliard School in New York, before moving to the Bayerische Staatsoper (the Bavarian State Opera) in Munich.
Among other roles, she played Agathe in "Der Freischütz" and Countess Almaviva in "The Marriage of Figaro" there. The singer, who lives in Germany, has also appeared on the stages of other leading opera houses, as well as at the Salzburg Festival.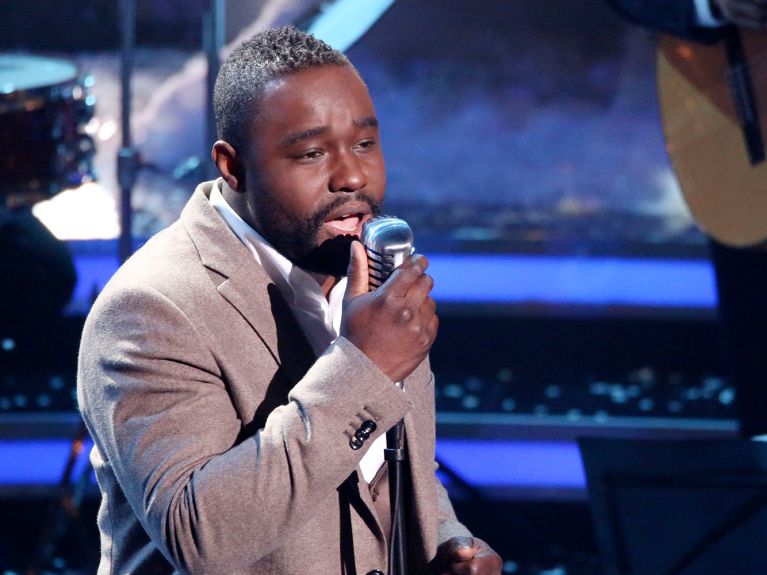 Nelson Müller is actually best-known in Germany as a TV chef – though the 43-year-old also sings, including on television. In 2020 he took part in the third series of "The Masked Singer". The award-winning chef, who was born in Ghana under the name Nelson Nutakor, also sang in a Disney advert. He came to Germany as a child and grew up with a foster family whose surname he initially used as his stage name. Having been adopted by the family a few years ago, his official name is also Müller now. He has dedicated songs both to his adoptive parents and to Essen, which he has made his home. Furthermore, Nelson has collaborated with German artists such as Cassandra Steen and Ramon Roselly.