From New York to Finsterwalde
How a young woman, who once opted out, managed to inspire people for her old home in eastern Germany.
Martina Propson-Hauck / 22.07.2019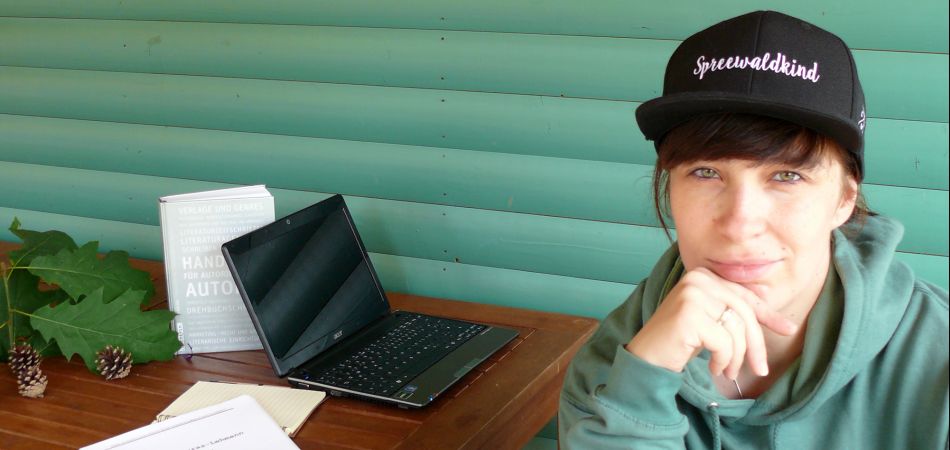 Stephanie Auras-Lehmann has returned home. "Back to where my roots lie, where I grew up, where everyone knows each other, where I ate ice cream as a child." And she's written a short novel about it: Heeme. Eine Rückkehrergeschichte.
She grew up in Finsterwalde, a small town between Berlin and Dresden. Unlike her classmates who moved away straight after graduating from school, she first completed an apprenticeship. But then she too felt the sudden urge to travel. In the end, the qualified travel agent made it to New York, where she could have settled permanently, because she was successful there. But she followed her heart, and returned home.
Sometimes you get homesick for very practical reasons
In 2012 Stephanie Auras-Lehmann founded the returnee initiative Comeback Elbe-Elster for people like herself, who wanted to regain a foothold in their old home area. The Elbe-Elster area is the region in eastern Germany where Auras-Lehmann has her own roots. At first, only four people showed interest each year. Meanwhile, the numbers have risen to between ten and fifteen inquiries each month. It seems she has struck a nerve of the times. "Some people who left the rural areas now want to start a family and need a strong social network in order to raise their children. Some of them inherit property, or compare rents in Berlin with here. And others are simply looking for a better work-life balance," says Auras-Lehmann. This has also changed life in the country: "Now the first vegan restaurants and packaging-free stores are being planned here. Normally you only find those in the big cities."
Longing for life in the country
When she returned to her old home area in the east of Germany, almost everyone there was "poor, old, or those who managed them". But this has changed. She and her co-workers have now advised more than 500 people, and a good third of them have actually returned. They also include people who didn't originate from the region, but simply prefer life in the country to life in the city. Auras-Lehmann is now working on her next book. It's about returnees, urban escapees, people new to the federal state of Brandenburg and eastern Germany, close to the border with Poland.
You would like to receive regular information about Germany?
Subscribe here: