You simply must try this.
Expats tell us what is so special about German food and which dishes they simply can't do without.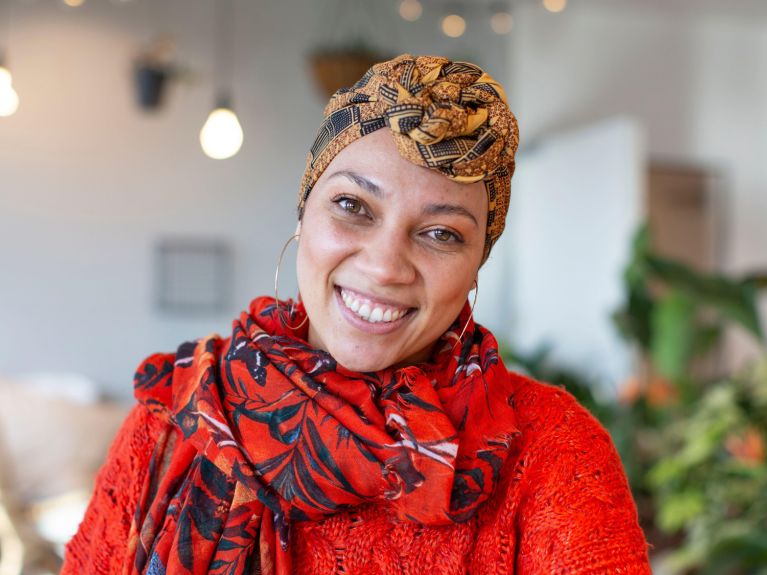 The special thing about German food for Tania from Kenya (picture) is that it keeps time with the seasons. And Megan has discovered an element of New York in a bakery in Munich. Four expats tell you which things are an absolute must on your culinary wish list.
Tania Capel, 31, social media advisor from Kenya. She moved to Germany in 2015 (@african.abroad.blog).
"The food in Germany is indeed very seasonal compared with food in Kenya, where we eat the same dishes all year round. In Germany for instance, I look forward to the asparagus season. A German dish that I simply can't live without, is traditional German Rotkohl – sweet-sour red cabbage with a few fried potatoes, pure and simple, but it's my absolute favourite in winter.  I was also positively surprised when I discovered the food on offer at Christmas markets. I would never have thought how magical it could be, starting with the unique aroma of almonds coated in sugar and cinnamon, through to hot roasted chestnuts and all the lovely sweet cookies.
But of course, there's far more on offer in Germany than just German food. My tip in Frankfurt is Ethiopian food in a restaurant called African Queen. The food is served on huge platters for the entire table, and the hospitality reminds me of home."
Luisa Weiss, 41, author of the cookery books My Berlin Kitchen and Classic German Baking, food blogger and half-American writer (@wednesdaychef).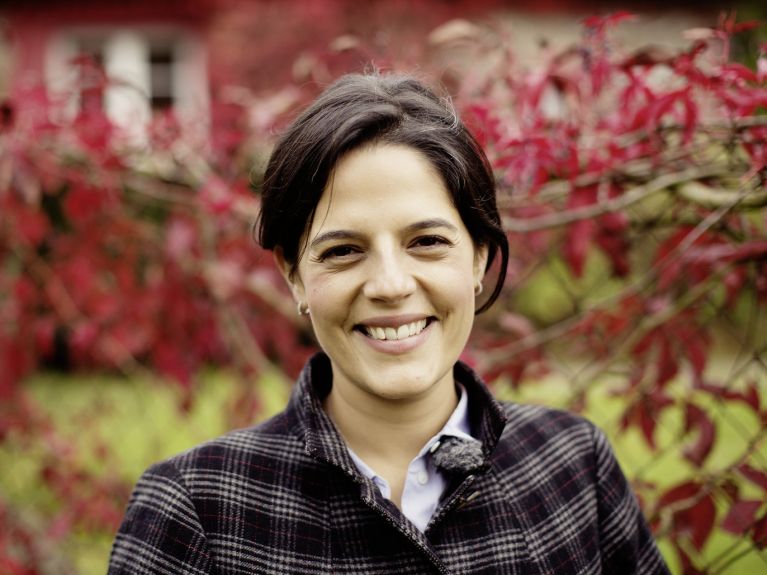 "Baking is at the core of German eating culture. Ranging from the deliciously hearty rye bread rolls for breakfast to the significance of coffee and cakes in the afternoon. I love the fact that cake isn't regarded as an unhealthy vice, but simply as an important part of daily or weekly life.
The baking scene in Berlin has really changed over the past decade. There are so many exciting bakeries now. We love the sourdough bread from Keit in Schöneberg and the bread and cookies from La Maison in Kreuzberg. Another exciting thing is that bakers from other countries are really successful here, for instance Albatross in Kreuzberg (multinational), Sofi Bakery in Berlin Mitte (from Denmark) and Sironi in Schöneberg (from Italy)."
Jibran Shahid, 30, scientist from Pakistan at the Fraunhofer Institute. He has been living in Germany since October 2014 (@desi.in.wonderland).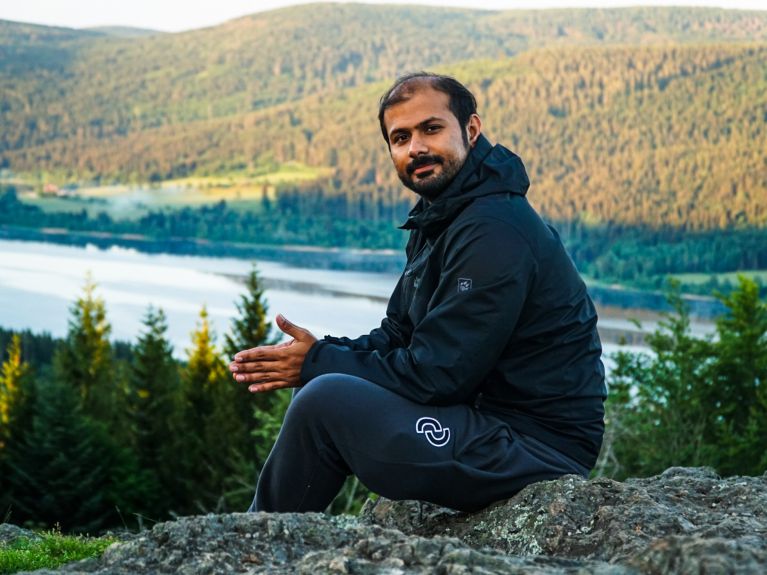 "The eating culture in Germany was one of the first things I noticed. The only hot meal of the day is lunch. Breakfast and the evening meal usually consist of cold foods, such as bread, cheese, jam and salad. It came as a surprise to me, because if a meal isn't hot in Pakistan, it doesn't count as a proper meal. When some German friends first invited me for Abendbrot in the evening, I thought it would most likely be an appetizer. But now, six years later, I eat a good cheese with some good bread and I'm perfectly satisfied.
Megan Byrne Puhl, 34, anthropologist and mother of two children from the USA (@thewanderingpuhls).
"Since we only arrived here in May 2020, it was difficult during the Covid lockdown to get a real impression of the German food scene. But we have found a couple of hidden gems in our neighbourhood, without which we could no longer exist. In Munich there are pretzels everywhere. But none are as fluffy and fresh as the ones at the Café Konditorei Hermann. Herr Arthur makes everything by hand, every day. He's been running his modest shop for decades, doing the baking and serving the customers as the only member of staff. If you fancy something sweet, his marble cake is heavenly. Another gem in Munich's hip West End that might appeal especially to expats, is a bagel shop called Onofrio's Appetizing Store. In this hip little shop you'll find the bagels just as good as in New York City."
You would like to receive regular information about Germany? Subscribe here: