A colourful house for women
Fighting violence against women: The actress Sibel Kekilli is an international champion of women's rights.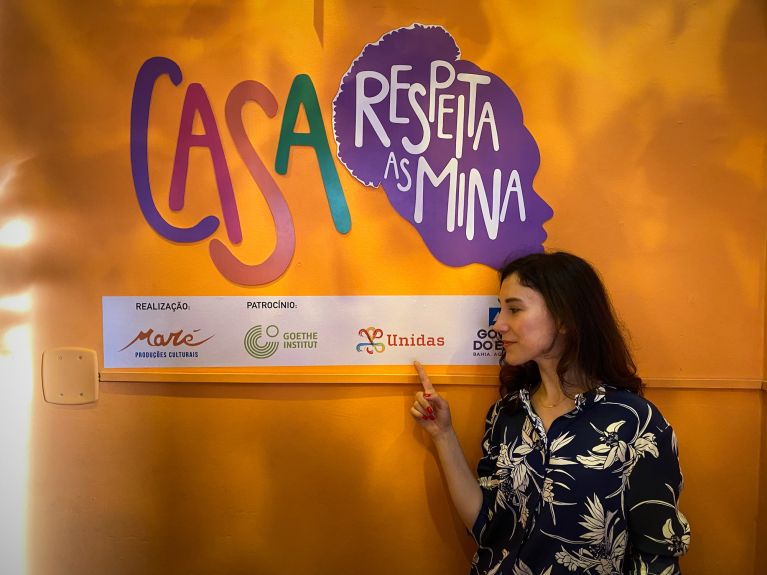 Few actors ever get to play the leading role in a cinema film, but that's exactly how Sibel Kekilli began her career. At the age of 22 she was approached in the street by a casting agent and ended up landing the role out of a pool of 350 hopefuls. Kekilli 2004 won the German Film Award as best female lead for her debut in the film "Head-On". She achieved international fame for her role as Shae in the US series "Game of Thrones".
Kekilli, who was born in Heilbronn in 1980, uses her fame to promote the rights of women and girls worldwide. Besides working as an ambassador for the women's rights organisation "Terre des Femmes", Kekilli is a co-founder of the UNIDAS network of and for women from Germany, Latin America and the Caribbean. In this context, Kekilli focuses particularly on protecting women in Brazil.
"Respect the girls"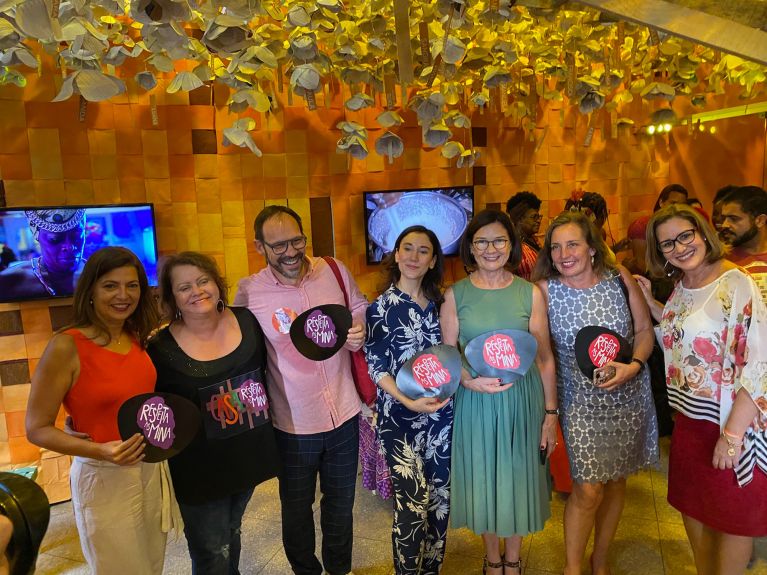 In 2020, a house for women named Casa Respeita as Mina ("Respect the girls") opened in the Brazilian city of Salvador de Bahía. Kekilli actively supported the project. In cooperation with UNIDAS, the Brazilian Women's Ministry and the Goethe-Institut, her aim was to create a meeting place "where ideas can be developed and then also put into practice". Casa Respeita as Mina "has become a colourful house in which all women, regardless of their skin colour or social status, can meet and engage in exchange in a safe space", the actress explained to the German news website "Spiegel".
Shining the spotlight on violence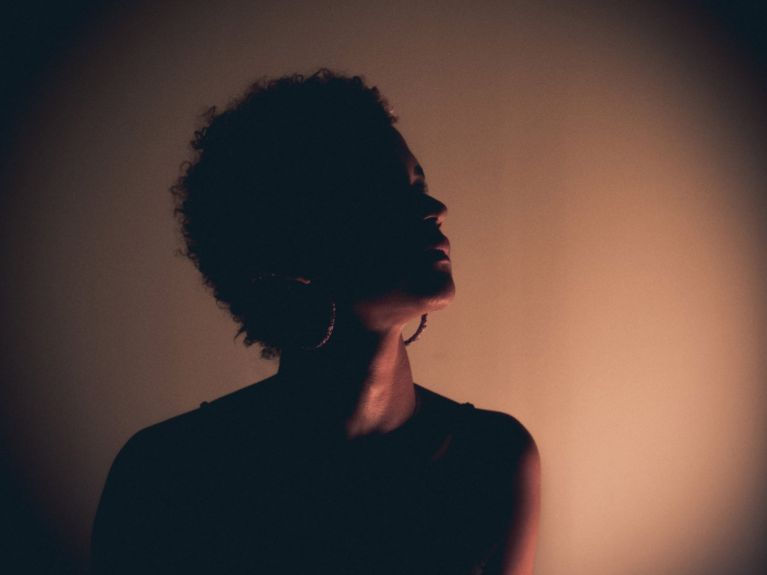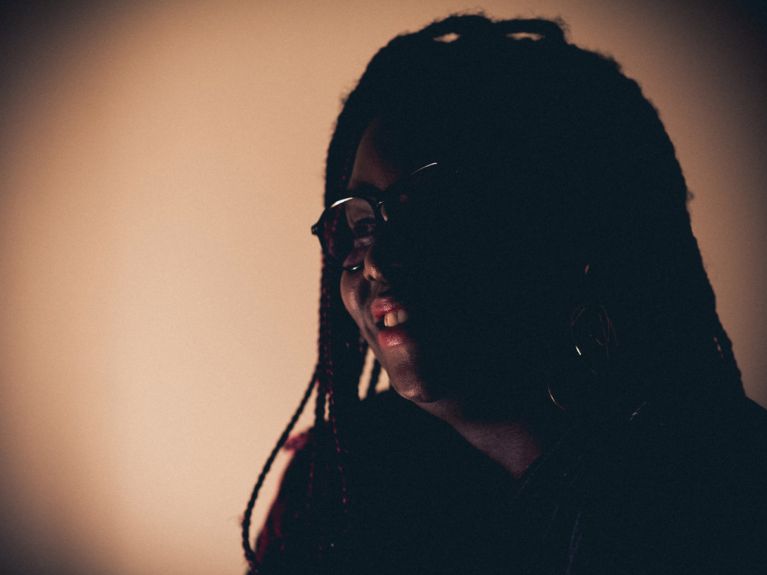 Violence against women is still a taboo subject in many countries. The photographic project Superação ("Overcome") is Kekilli's way of shining the spotlight on women who have experienced sexual violence. In an exhibition, she portrays ten women who have emerged from the shadows to prove that they are not victims and want to share their stories. "It is about showing other women that there are others who are suffering the same as they are. That they do not have to be ashamed. That they do not have to hide themselves away. That they are not to blame", Kekilli told "Spiegel".
Join in!
Would you like to network digitally with other committed people, discuss ideas and inspire one another? You now have the chance to do just that.  Take part in our prize competition and you could win:
 
participation for one person in an exclusive Herr & Speer digital workshop on the subjects of feminism, diversity and HeForShe
participation for one person in a high-quality virtual event to build personal links with female business founders from Germany and the world
What do you need to do? You have until 27 March to comment on one of our #FemaleFuture posts on our social media channels and tell us why the subject of equality is close to your heart.
More information about the campaign can be found on our Instagram channel.
You would like to receive regular information about Germany? Subscribe here: