A culinary tour of Germany
From Weisswurst sausage to gherkins from the Spreewald: let us take you on a tour of German cuisine highlights.
Kim Berg / 02.07.2020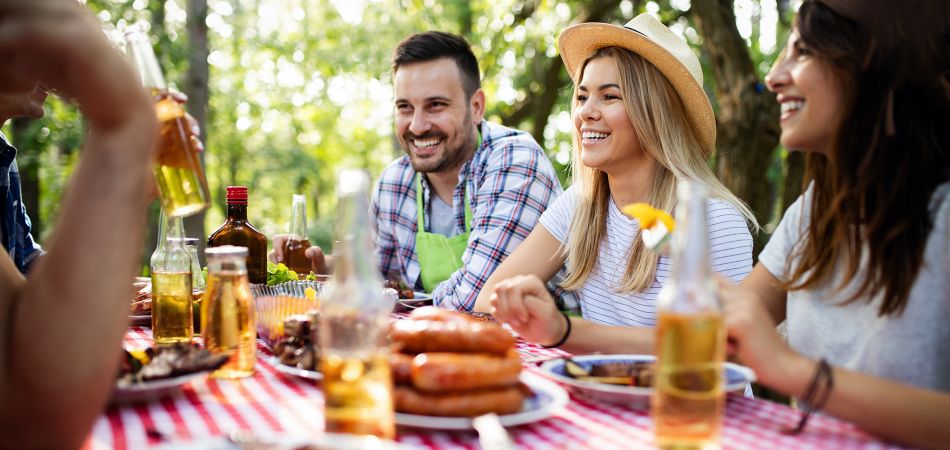 Baden-Württemberg
Swabian Maultaschen
Anyone visiting Baden-Württemberg can look forward to a wide selection of regional delicacies, from Zwiebelkuchen (onion cake) to the classic Black Forest gateau. One of the most popular is the Swabian Maultasche, a German version of ravioli. It plays an important role in Baden-Württemberg cuisine. Whether you find it added to a clear broth or prepared in a pan and served with fried onions, it's impossible to escape the Maultasche if you spend any time in Baden-Württemberg.
Bavaria
Weisswurst with pretzels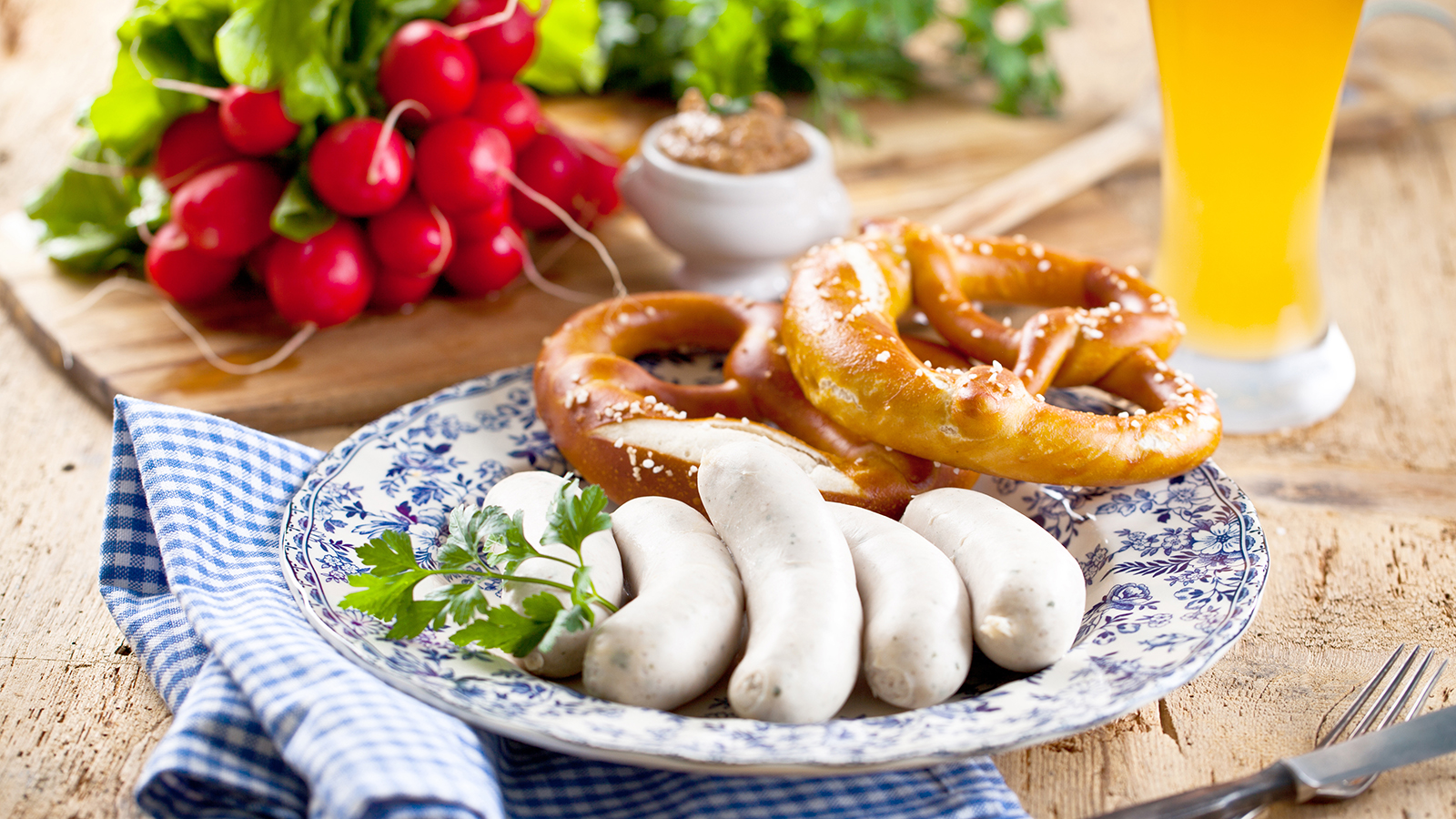 Sausage, pretzels and beer for breakfast is something you'll only find in Bavaria. And with it one vital ingredient: sweet mustard. Traditionally, Bavarians don't like to eat their Weisswurst sausages with a knife and fork. To enjoy them the proper Bavarian way, you need to do something known as "zuzeln" in the local dialect.
Roughly translated, "zuzeln" means sucking. This involves cutting open a corner of your Weisswurst and then simply sucking the insides out of the skin. Though it might sound a bit strange, it's definitely worth trying next time you are starting the day with a Weisswurst breakfast.
Berlin
Currywurst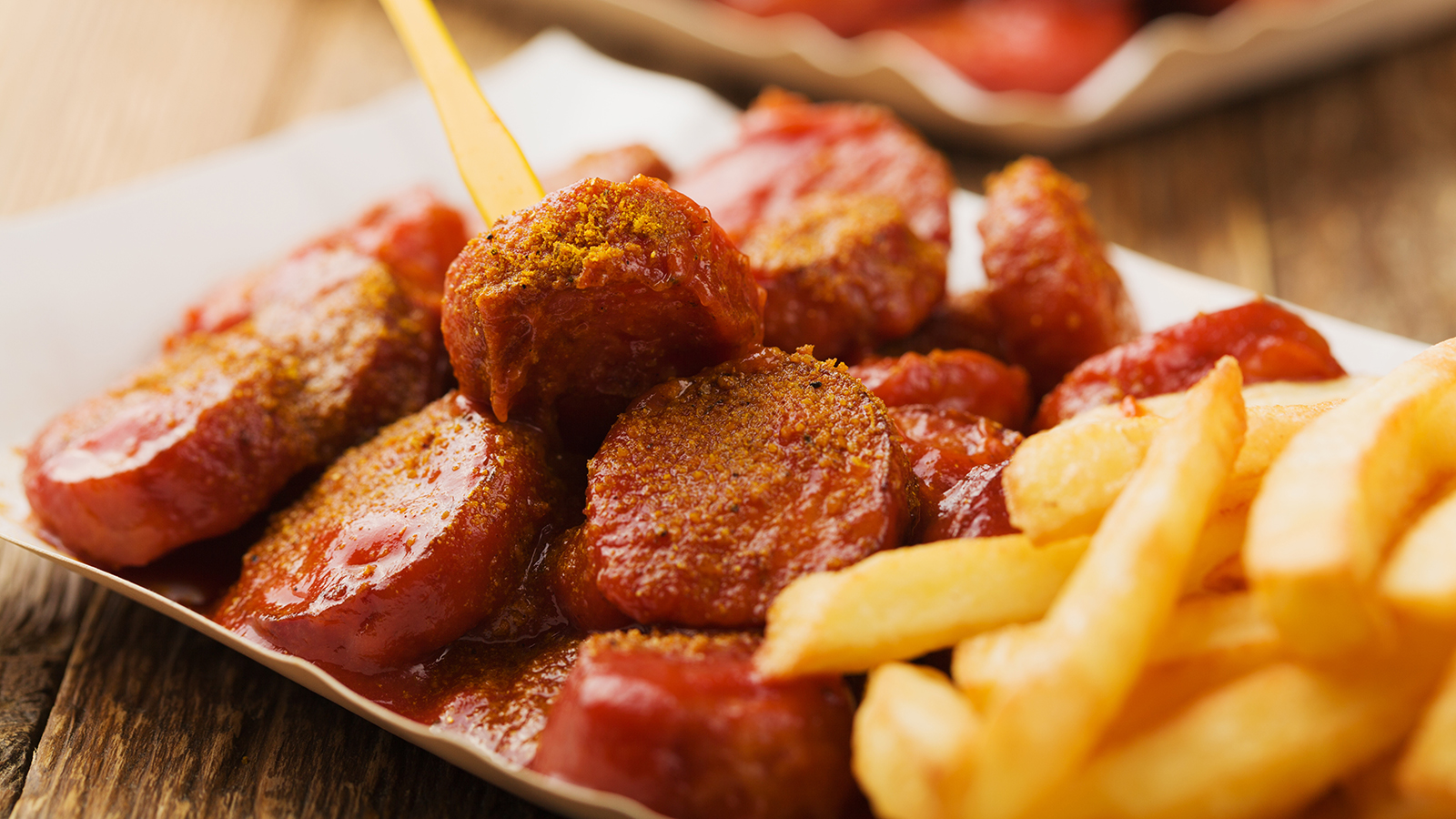 70 million – that's how many Currywurst sausages are eaten by Berliners each year. In all, Germans even devour around 800 million of these curried sausages during the same period. This is hardly surprising given that the cult dish – comprising a Bratwurst sausage, curry sauce and curry powder – has been a staple of German cuisine since the 1950s. Incidentally, it was invented by the Berliner Herta Heuwer in 1949.
Brandenburg
Spreewald gherkins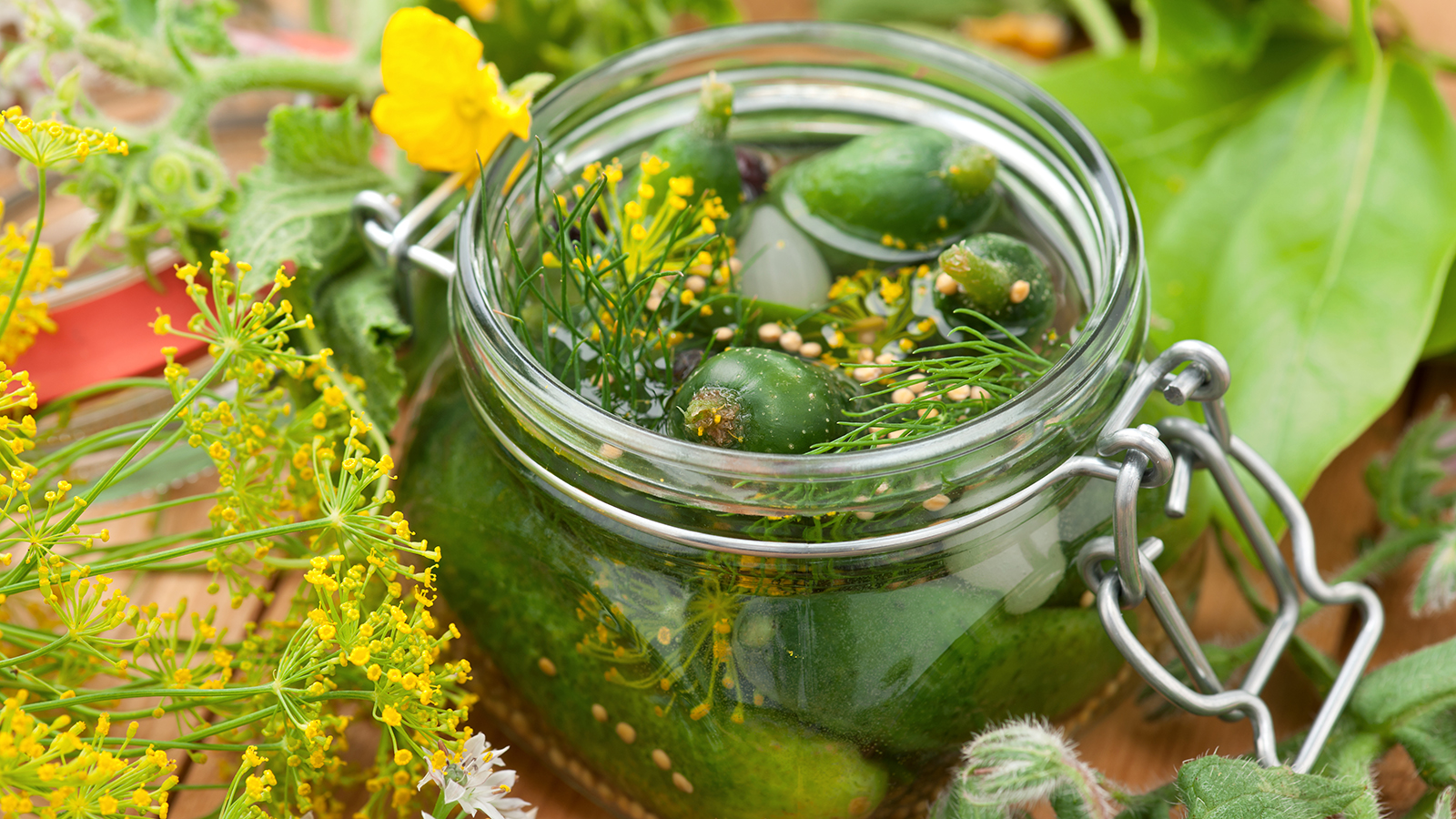 Gherkins are as important to the Spreewald region as tea is to England. These crunchy little pickled cucumbers are now world-famous. Though the Spreewald is only Germany's number two cucumber-growing region – Lower Bavaria taking the top spot – the Spreewald gherkin enjoys cult status. Which is why "Spreewald gherkin" is also an EU-protected designation that cannot be used for any other pickled gherkin.
Bremen
Kale and pinkel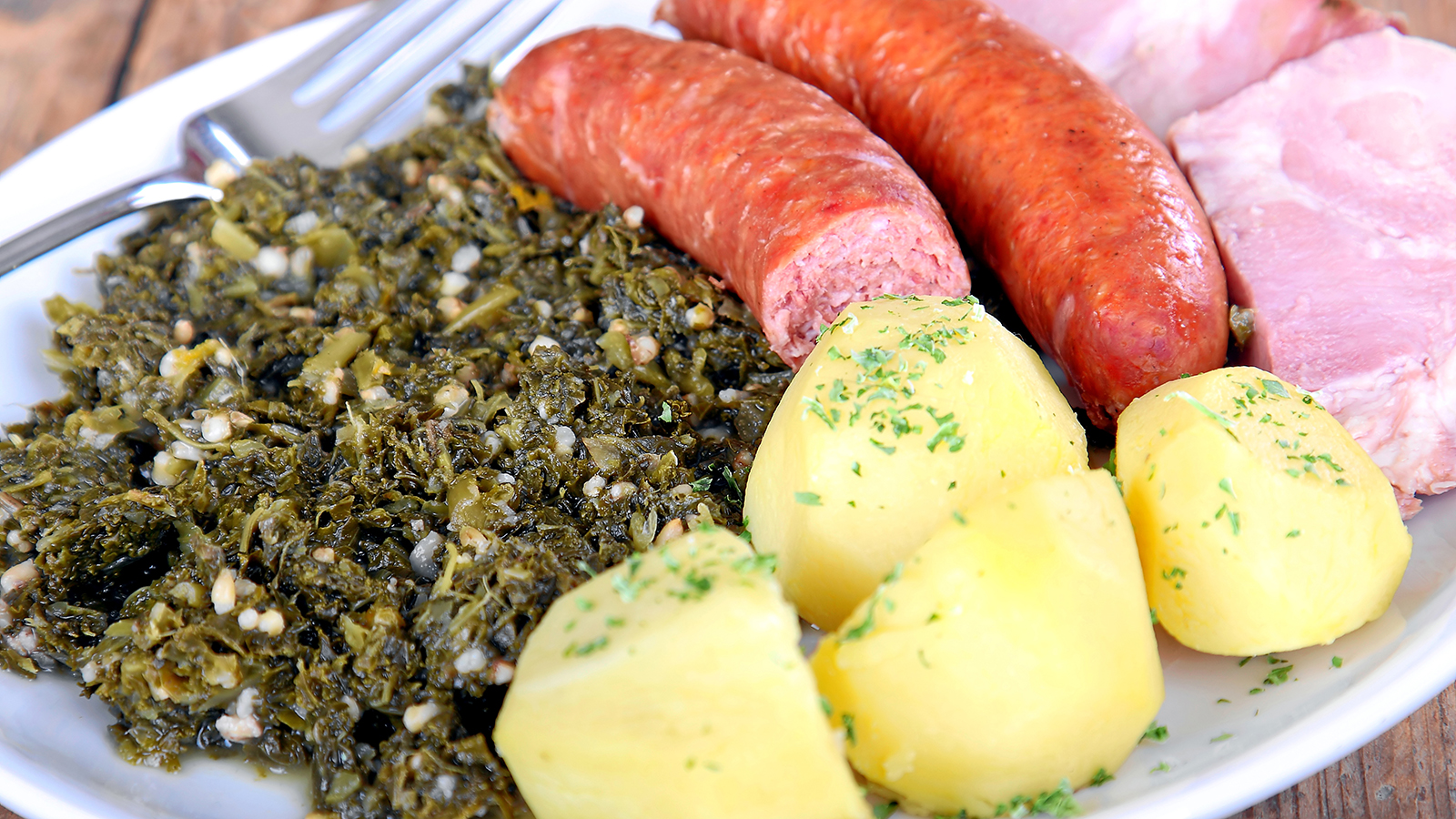 Used in salads and green smoothies, kale has enjoyed global superfood status for some years now. However, what the world only discovered fairly recently is something that the people of Bremen have known for many years: kale, known in the city simply as cabbage or "brown cabbage", is not only extremely good for you but also really delicious. Especially when served with the smoked sausages that go by the local name of pinkel.
Hamburg
Labskaus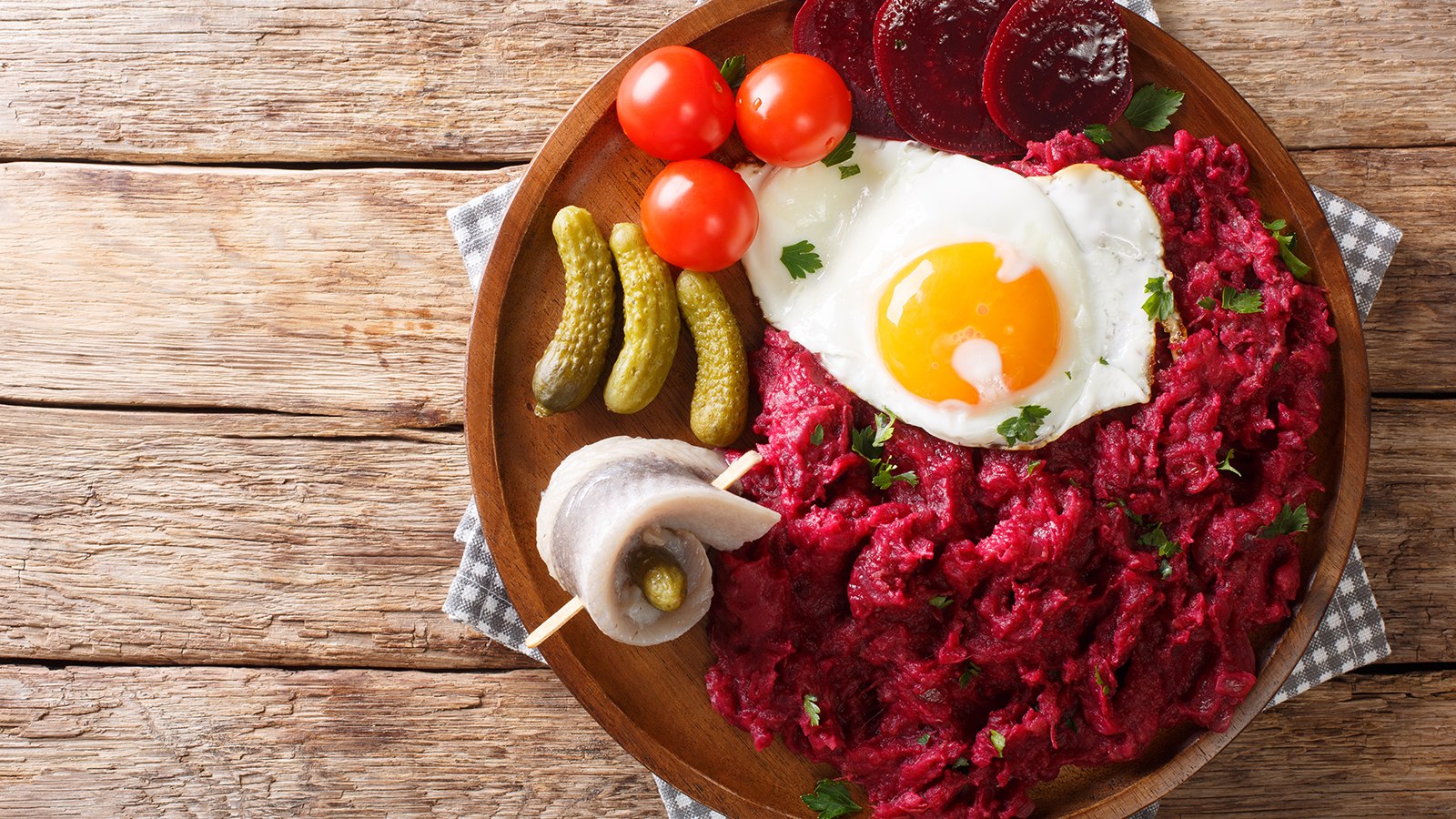 Seagoing folk need good hearty food to keep up their strength. So a tasty and nourishing dish like Labskaus is just the thing. Which is why this potpourri of all kinds of different ingredients is found only in northern Germany. A mixture of corned beef and mashed potato, it is traditionally served with rollmops, a fried egg, a pickled gherkin and beetroot. Though this eclectic combination might appear somewhat strange at first to landlubbers, it does taste surprisingly good. And during stormy weather at sea it could also be eaten cold.
Hesse
Green sauce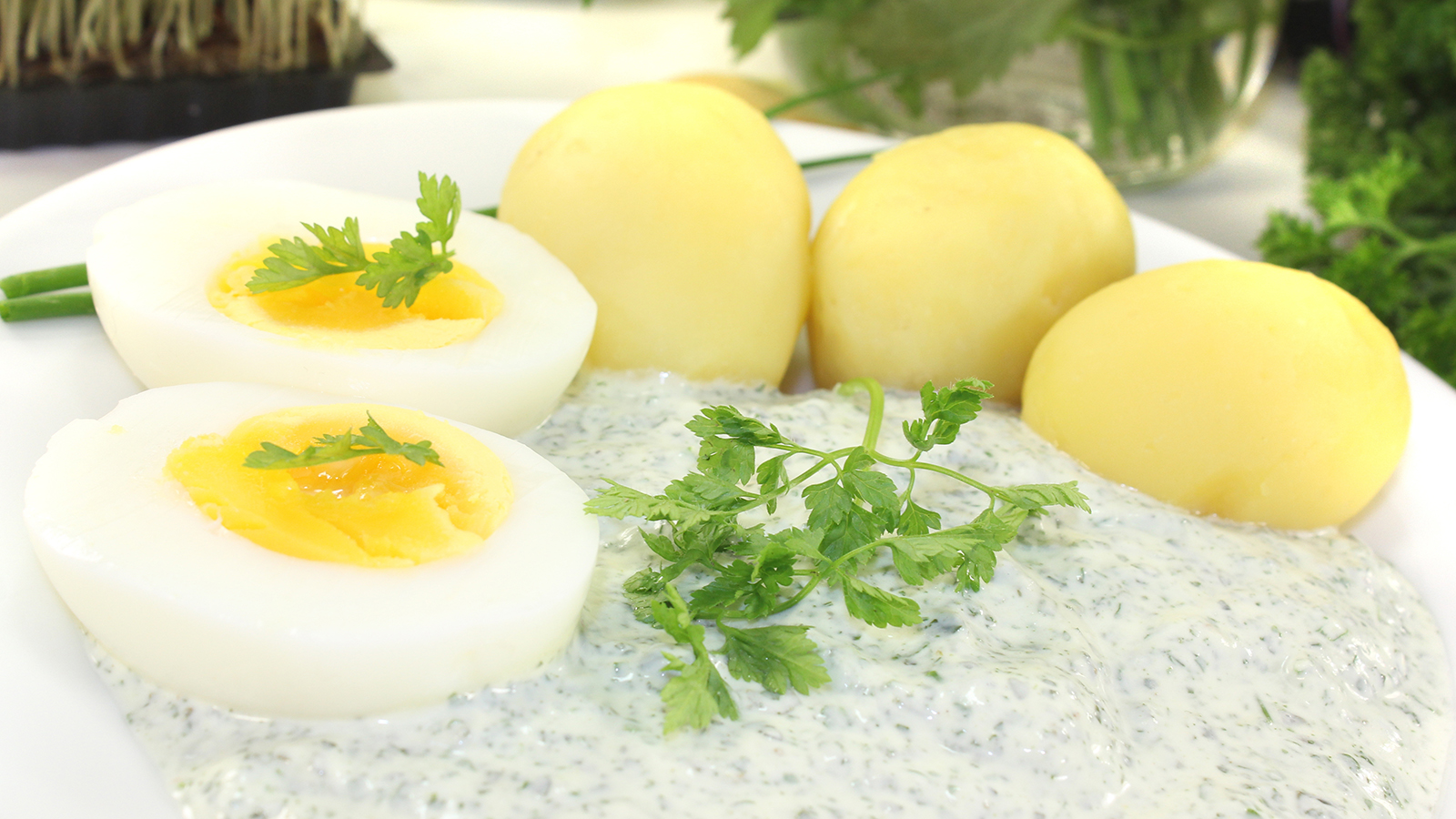 Prepared using seven different herbs, this green sauce – known as "Grie Soss" in the local dialect – is served up at every traditional Frankfurt inn. The people of Frankfurt eat it with potatoes and a choice of either schnitzel or hardboiled eggs. The herbs upon which the sauce is based are chives, borage, burnet, chervil, sorrel, parsley and cress.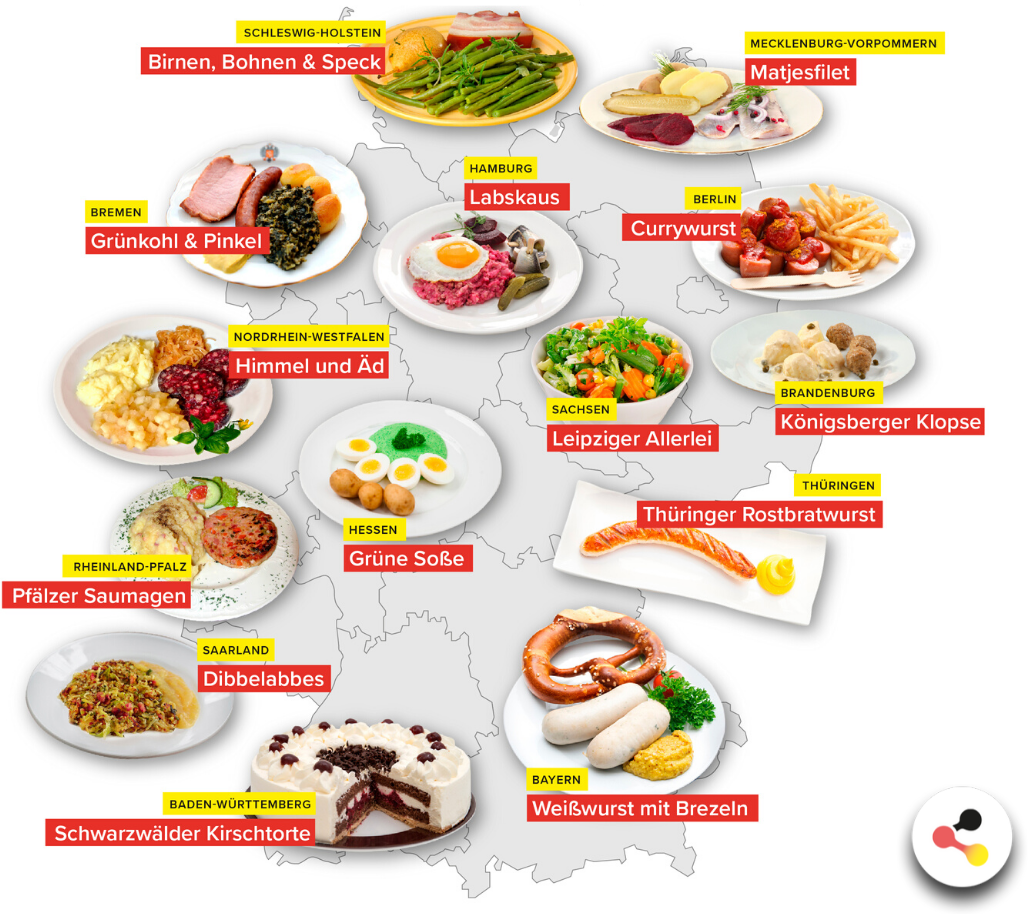 Apparently, this refreshing sauce was the favourite dish of Johann Wolfgang Goethe – if one believes the little white packets of herbs sold at Frankfurt market stalls, that is. The recipe for "Genuine Frankfurt green sauce – Goethe's favourite" is printed on them.
Mecklenburg-Vorpommern
Matjes filet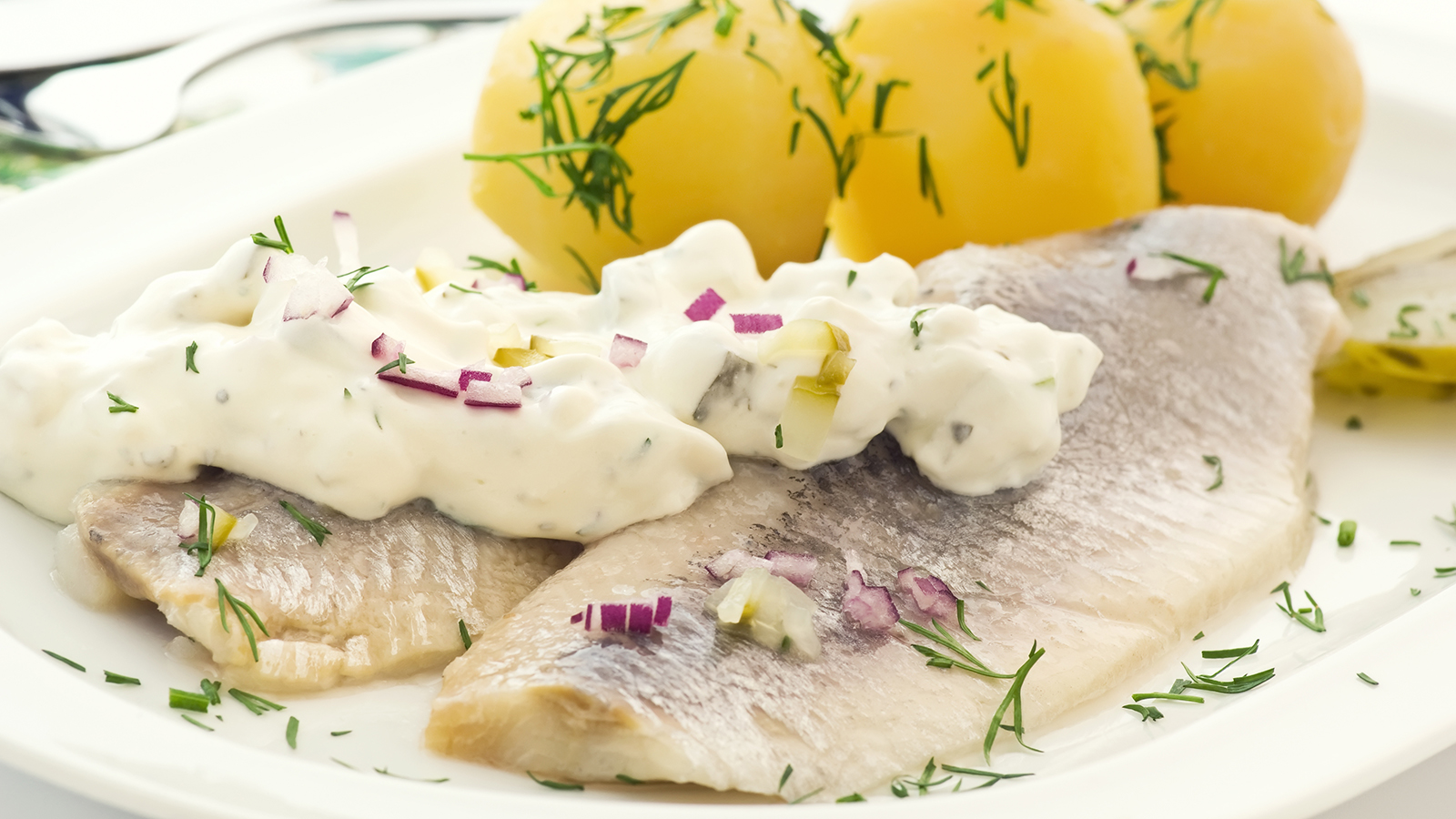 Though the Matjes pickled herring originally hails from the Netherlands, it has also become increasingly popular in Germany since the sixteenth century. The Matjes is a herring caught between May and July. At this time of year the fish has built up a thick layer of fat that makes the filets particularly tender. The North Germans like to eat Matjes best with boiled potatoes and cream sauce, or in a classic filled roll.
Lower Saxony
Smoortaal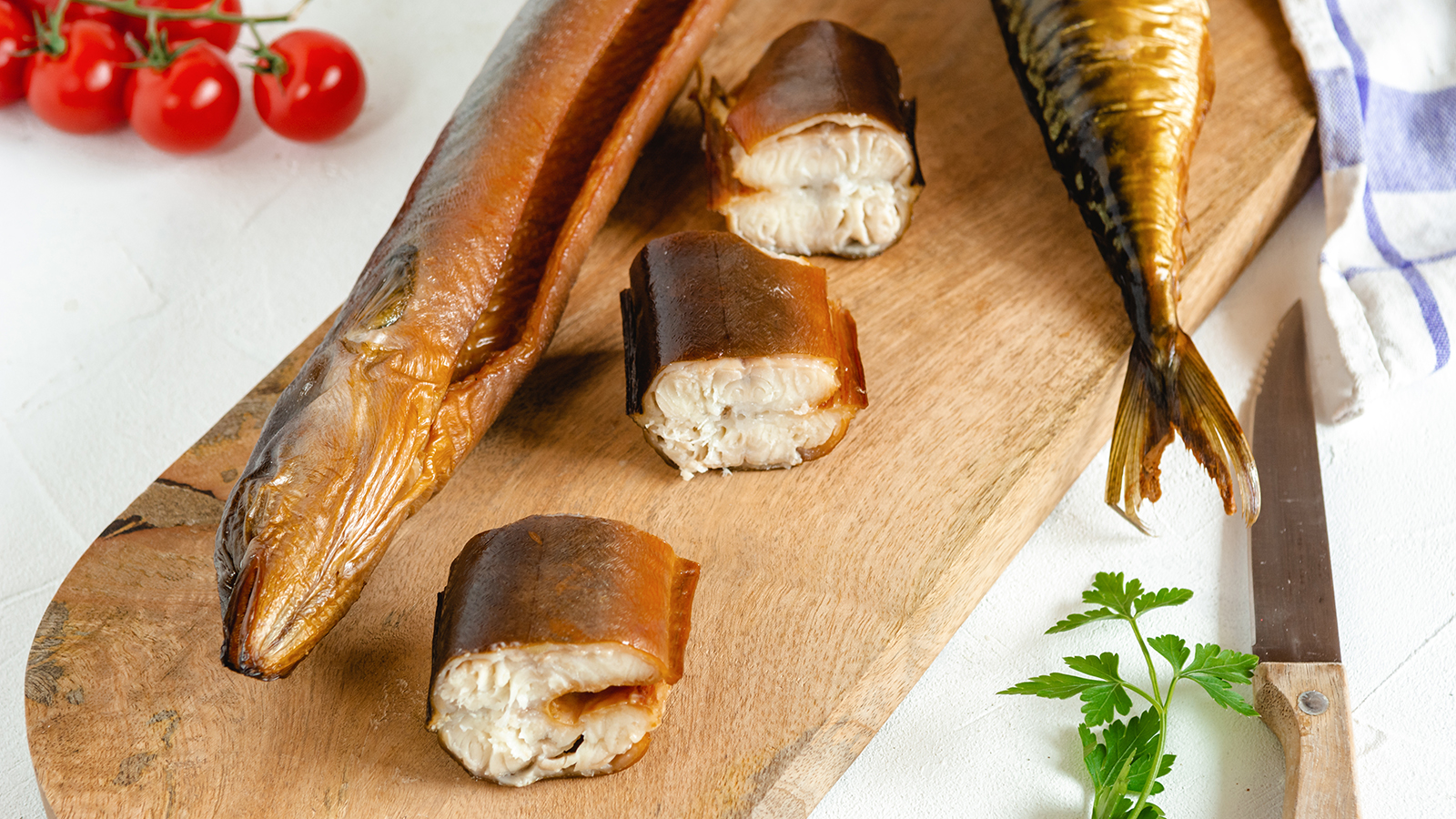 It's virtually impossible to avoid eel in Lower Saxony. Especially in the smoked version known as Smoortaal, this now fairly rare fish is a popular delicacy. The people of Lower Saxony eat it in a variety of ways: either on its own with bread and butter, or with a side of something like pasta or potato salad. Most importantly of all, however, smoked eel is eaten with your fingers. Locals use schnapps to rinse off their hands afterwards – to stop them smelling of fish.
North Rhine-Westphalia
Himmel und Äd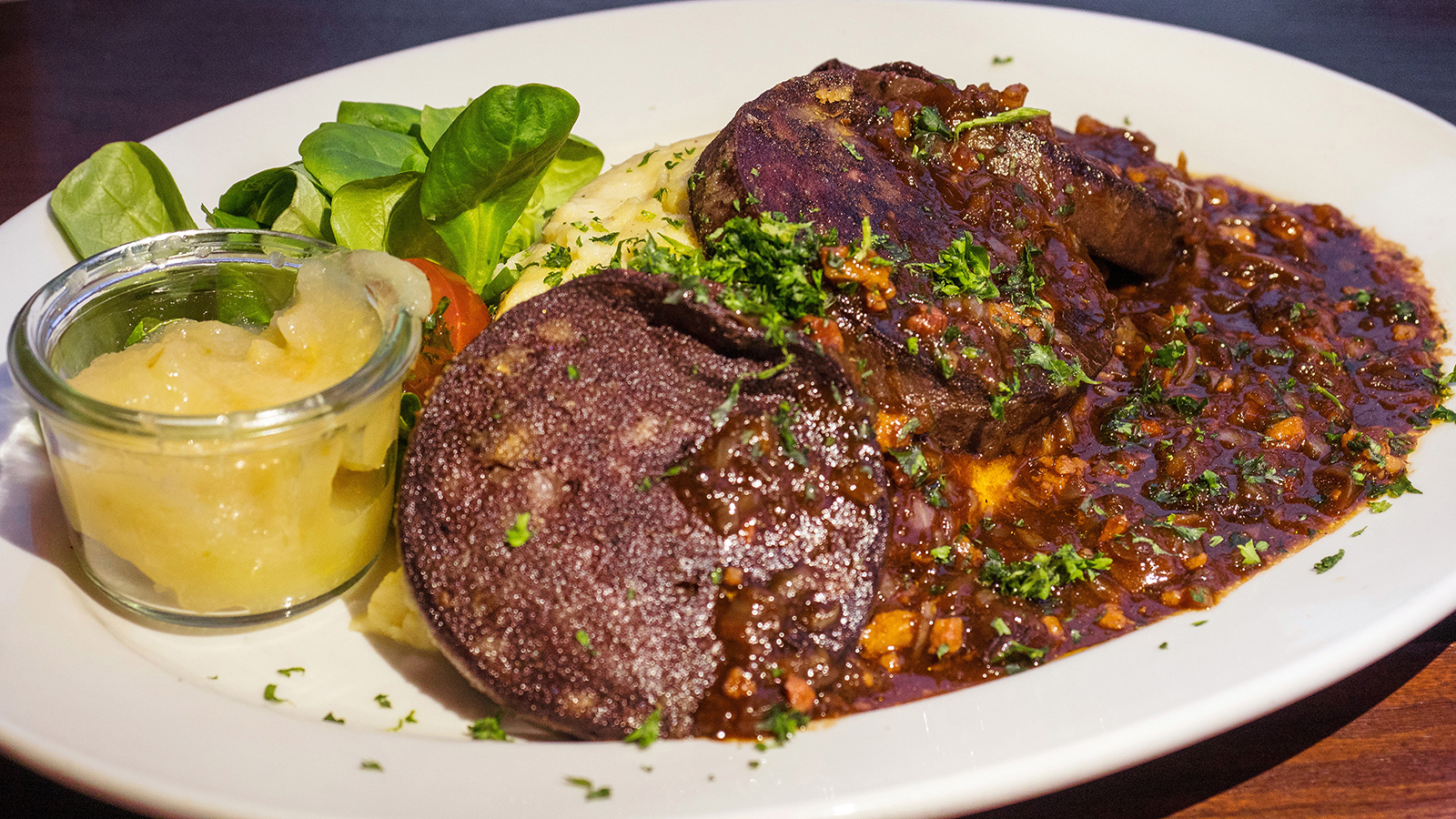 You are in for a treat when you try "Himmel und Äd" – a delicious rustic dish that combines heaven and earth (which is how the name translates literally). The heaven part refers to stewed apple sauce, as apples hang from trees. The earth, or "Äd", symbolises the potato – the main ingredient of the dish. In North Rhine-Westphalia heaven and earth comes served with fried black pudding or liver sausage plus fried onions.
Rhineland-Palatinate
Pfälzer Saumagen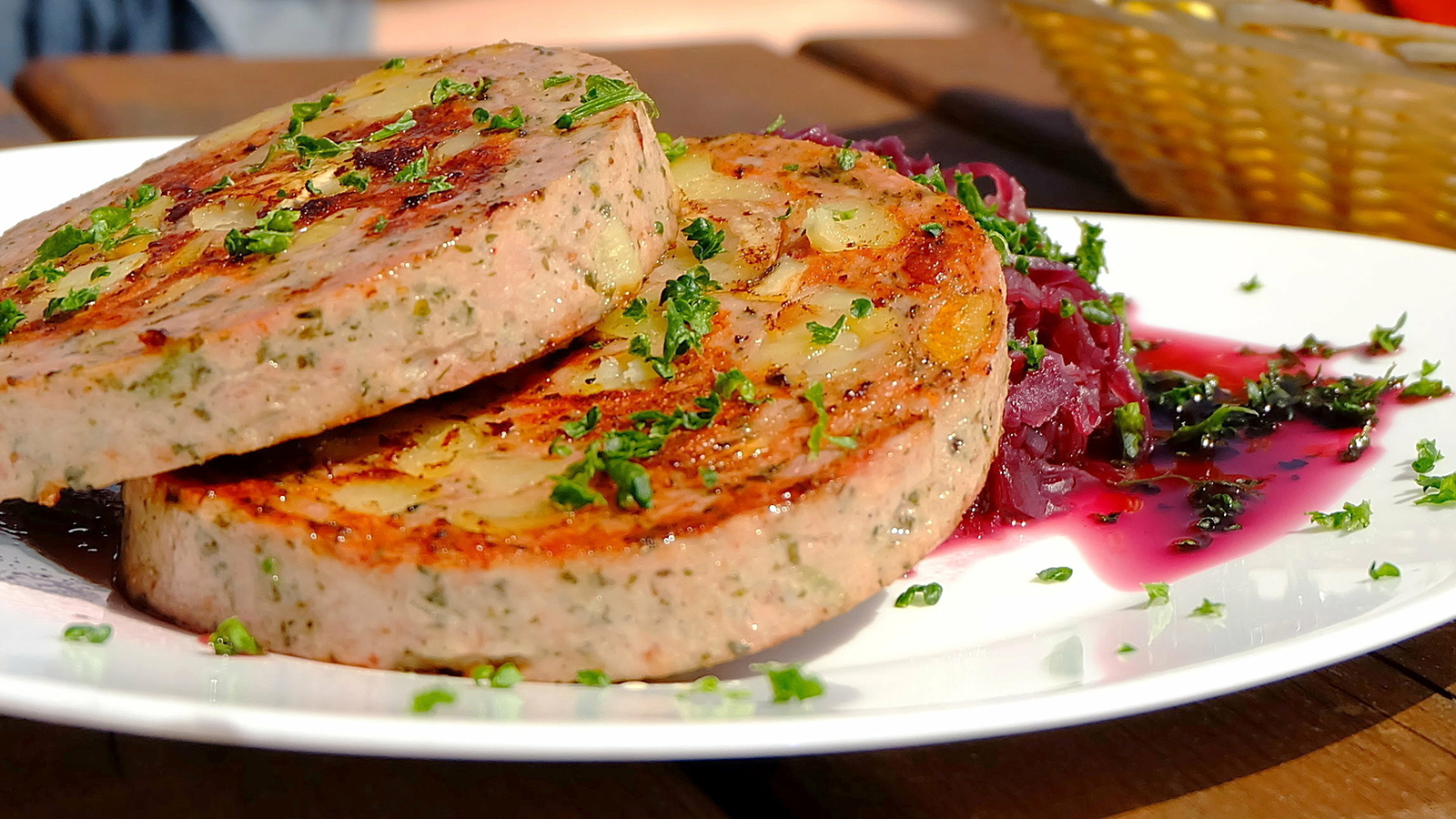 The name of this dish is probably the least appetising of our selection: Pfälzer Saumagen, which literally translated means "Palatine sow's stomach". The name says it all: this speciality is a mixture of potatoes, pork, bacon and sausage meat, packed into a pig's stomach. Though it may not sound particularly tasty, it is in fact delicious if prepared properly. Once the filled pig's stomach has been simmering for three hours, locals cut it into thin slices which they fry and serve with mashed potatoes and sauerkraut.
Saarland
Dibbelabbes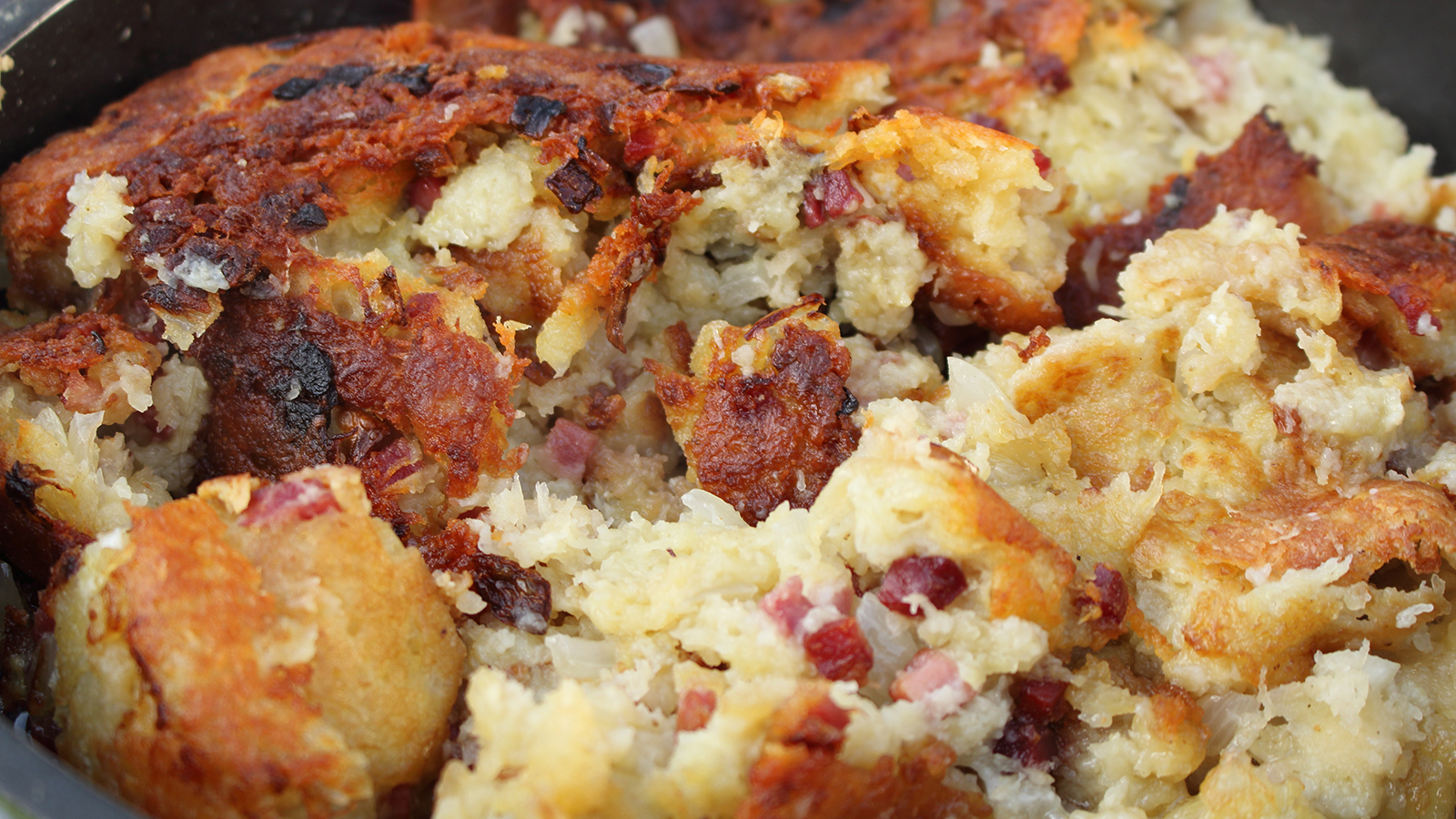 Dibbelabbes, Dibbelappes, Dibbekoche, Döppekooche, Dippedotz or Döbbekuchen: there are many different names given to this traditional dish from the Saarland region. Similar to a potato cake, it is made by locals in the Saarland by frying and constantly flipping a mixture of grated potatoes, vegetables and bacon in a pan. The Dibbelabbes is torn into pieces over and over again before being baked for a while in the oven. This hearty dish is served with stewed apple or endive salad.
Saxony
Dresden stollen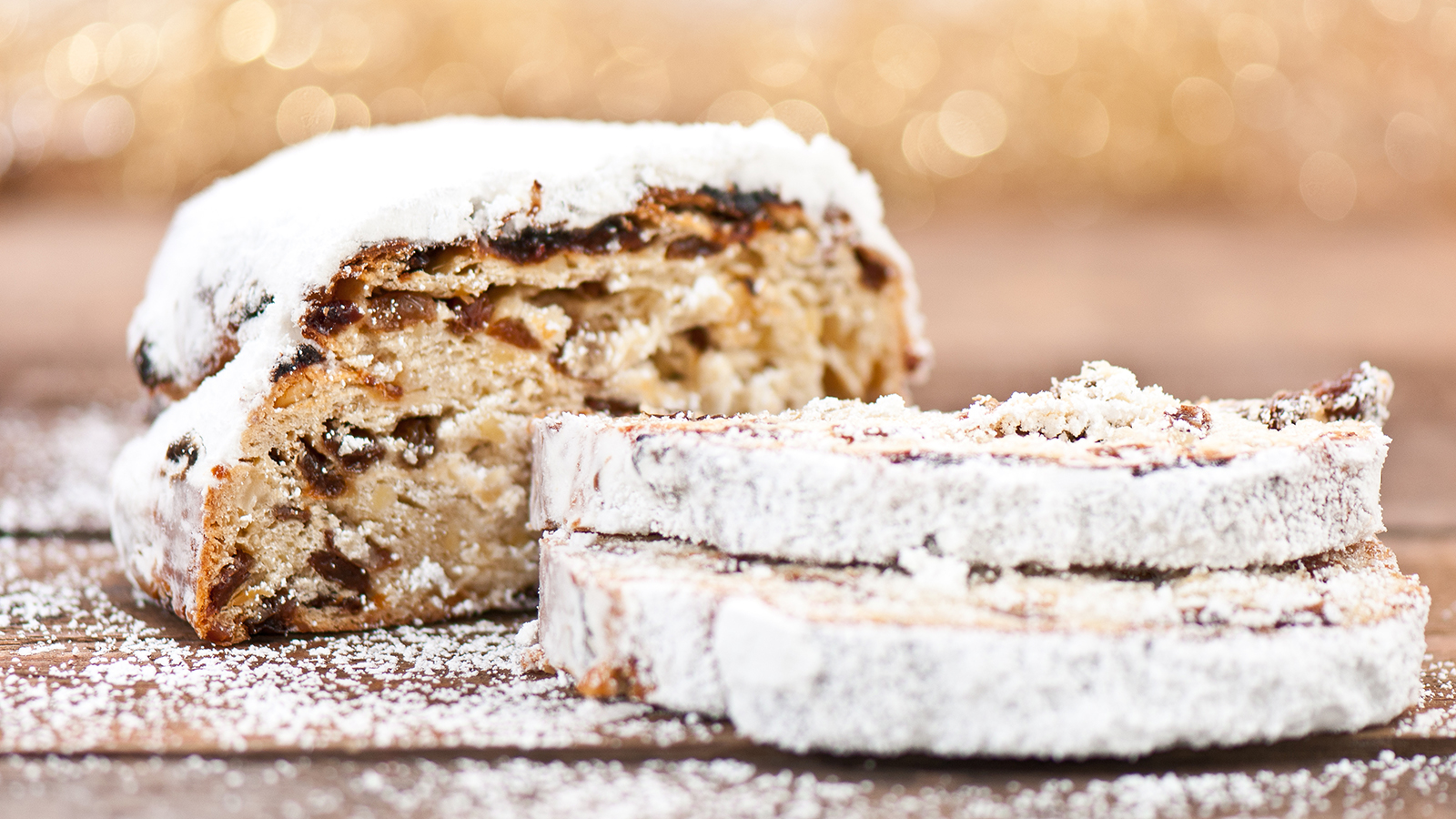 Buttery, sweet and packed with raisins and candied orange and lemon peel, Dresden stollen is Germany's most iconic Christmas speciality apart from gingerbread. When the stollen was invented, however, it was not intended at all to be a special Christmas treat. In the fifteenth century it was made of flour, yeast and water, to be eaten during a period of fasting. It was not until the seventeenth century that the stollen became popular as a Christmas cake. From 1670 it was given – now enriched by ingredients such as milk and butter – by Dresden stollen bakers to their local lords as a Christmas gift.
Saxony-Anhalt
Harzer cheese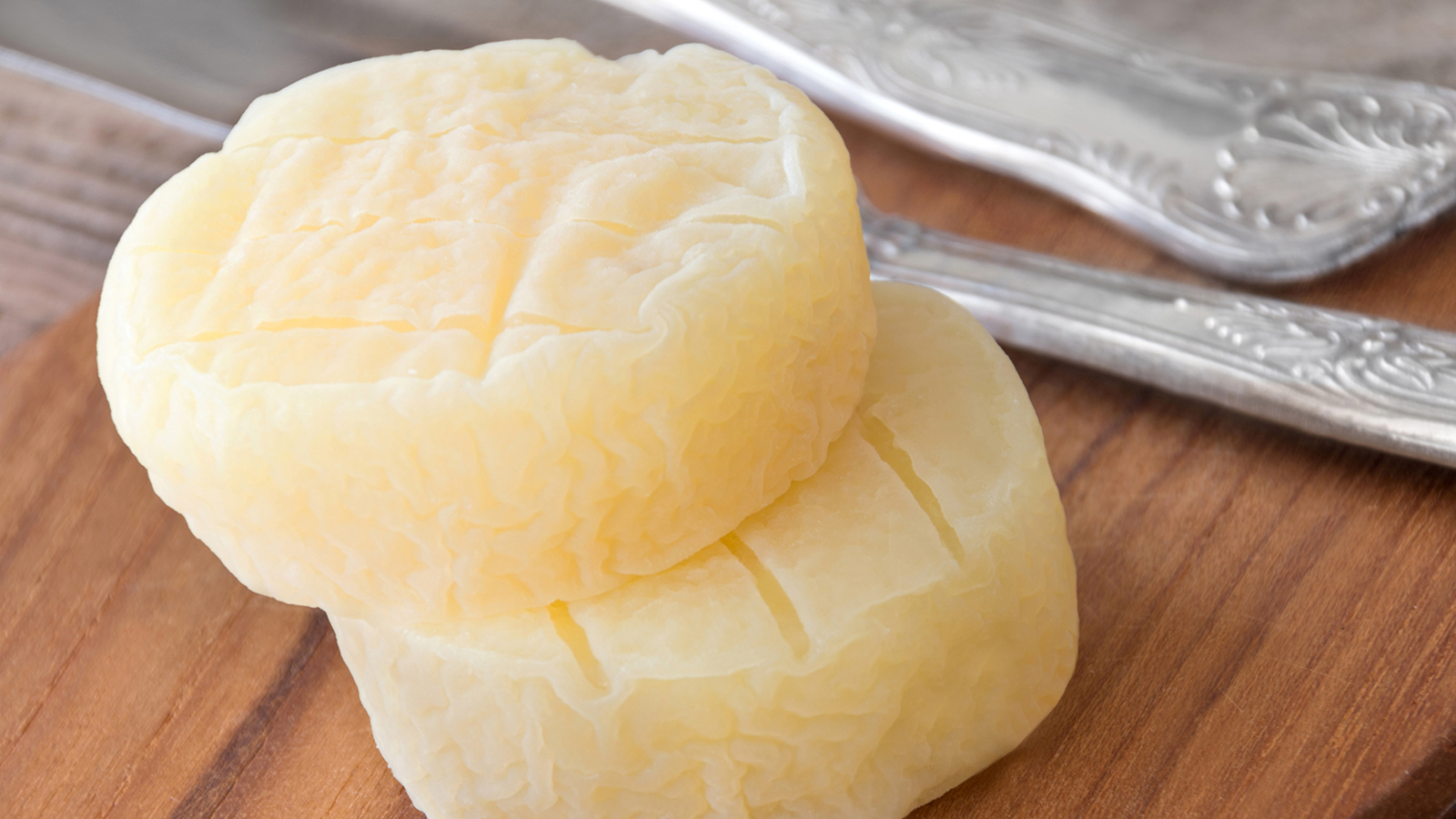 It is small, round, a bit greasy, and smells very strongly: Harzer cheese. It is particularly popular with those keen to lose a few pounds, as it contains less than one percent fat but has an incredibly strong flavour nonetheless. Unlike the Spreewald gherkin, however, the term "Harzer cheese" is not protected, and nowadays almost all of it is actually produced outside the Harz region. Only a handful of small producers still make the cheese themselves in the Harz.
Schleswig-Holstein
Birnen, Bohnen und Speck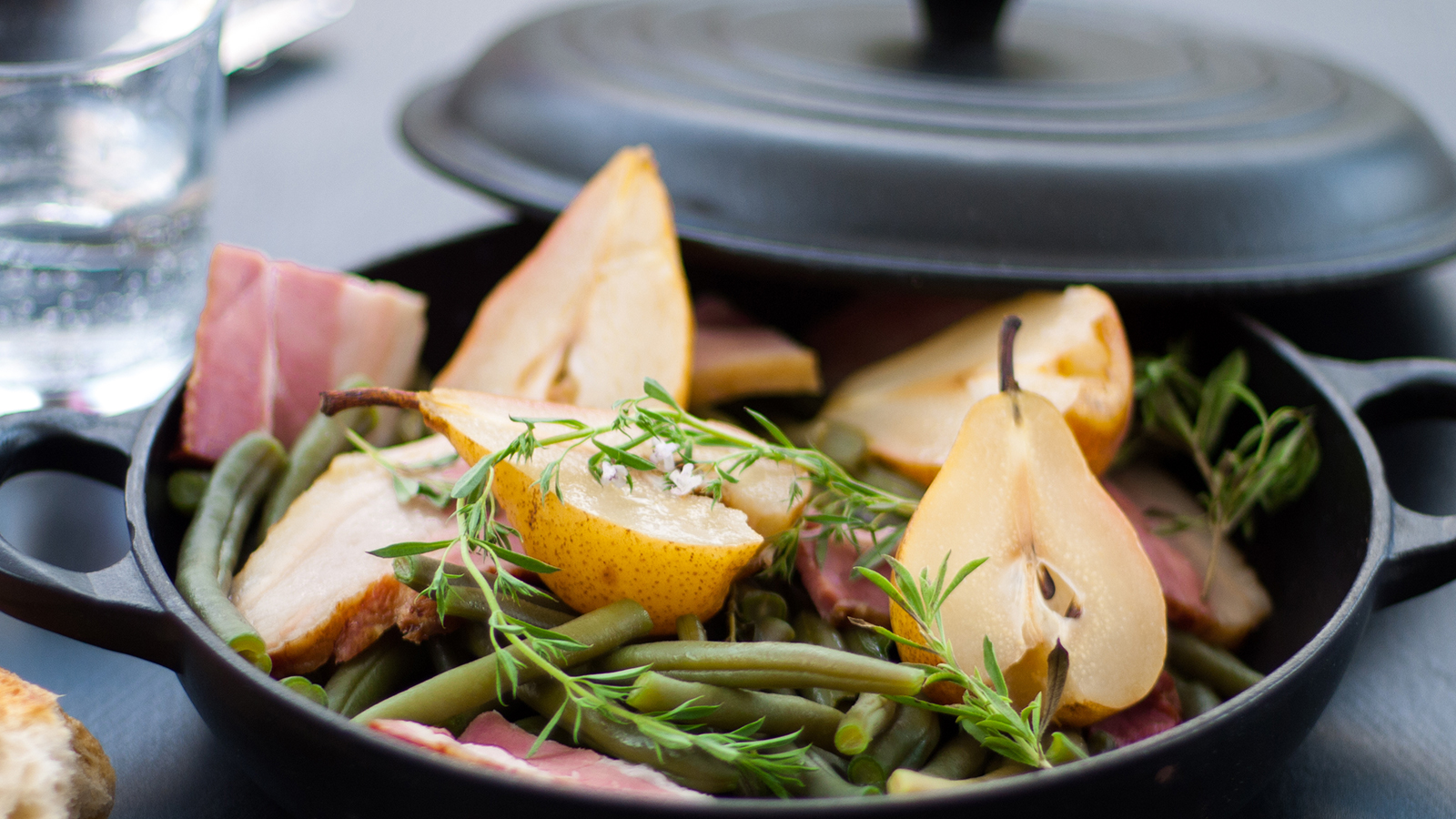 Pears, beans and bacon are cheap, simple and regional ingredients in Schleswig-Holstein. Though the dish does not score any points for its creative name – Birnen, Bohnen und Speck simply means pears, beans and bacon – it does for its taste. This typically north German combination of sweet and savoury is also known in the local Schleswig-Holstein dialect as "Broken sööt", which means broken sweet.
Thuringia
Thuringian Rostbratwurst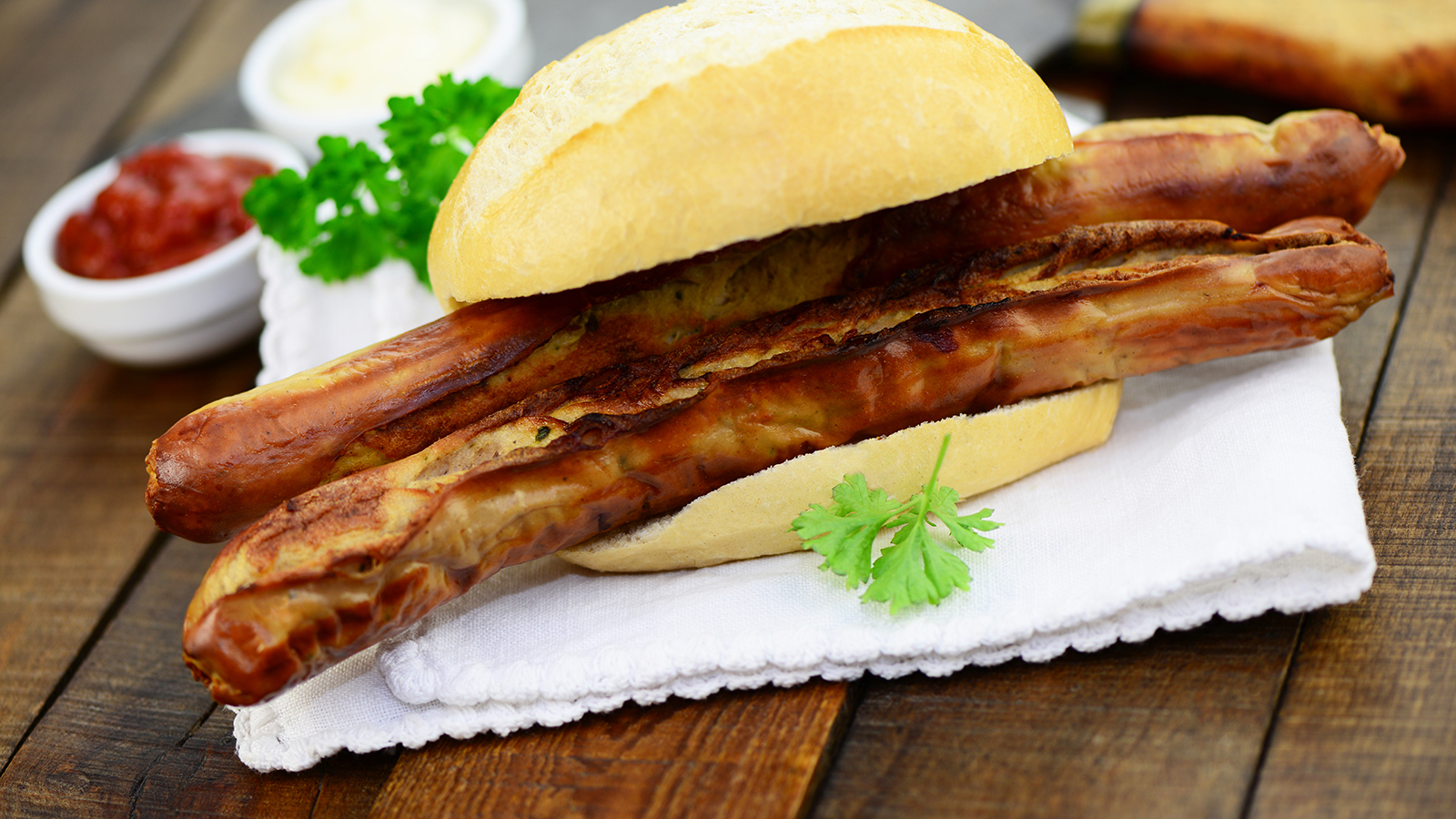 German Bratwurst is popular and well known. One particularly important variety is the Thuringian sausage, or Rostbratwurst. Roughly 15 to 20 cm long, it is medium-fine and has a diameter of 2 cm. It has enjoyed protected geographical indication status, granted by the European Commission, since 2003. This means that a sausage can only be called a Thuringian Rostbratwurst if it really comes from the state of Thuringia.