Your guide to studying in Germany
Everything you need to know if you want to study in Germany – tips, links and info on universities, study programmes, requirements and scholarships.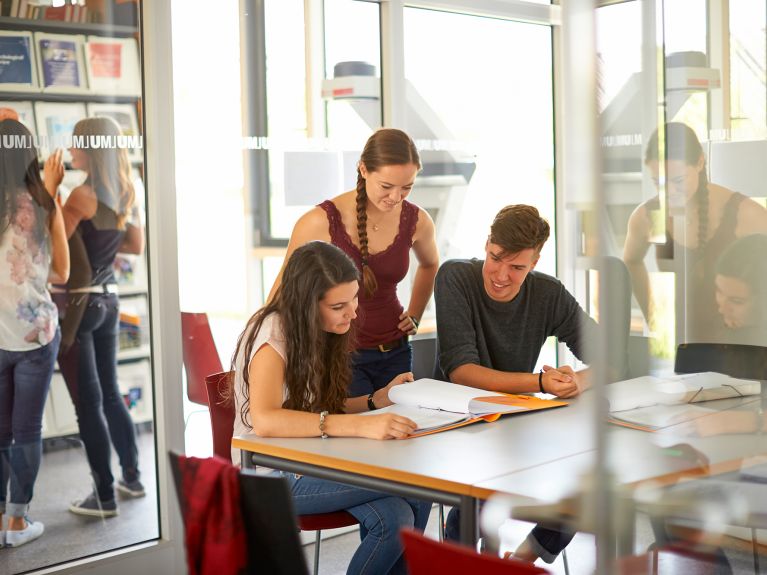 Which is the best uni in Germany? How do I apply for a student visa? Which scholarships are there in Germany? And which requirements do I have to meet to study in Germany? This is where you'll find the answers to all these questions – and many more besides.
Studying in Germany
Germany is considered an attractive study destination worldwide. On a global comparison the Federal Republic ranks fourth on the list of the most popular countries among international students. Some 13 percent of all students at German universities came from abroad in 2018. And there are plenty of reasons for that.
Quick facts
325,000
international students
are enrolled at German universities. That's 11 per cent of all students.
55,000
international scientists
are researching and teaching at German universities.
96
per cent
of international students want to complete their degrees in Germany.
42
per cent
are enrolled in engineering sciences.
18,000
visiting students
are taking part in the European funding programme Erasmus in Germany.
Why study in Germany?
Employers worldwide value German degrees. And there is a huge range of courses on offer: Germany boasts more than 400 higher education institutions with over 19,000 different study programmes. Whether you want to study medicine, environmental engineering, robotics, agricultural sciences or peace and conflict research, you will find the right course. Find out here exactly how.
Every years sees new, innovative, practice-based and above all international study programmes are launched in Germany. In Berlin, for example, the new "Code University" was opened in 2018. Here, founder Thomas Bachem outlines how they want to train the creative digital class of the future.
Moreover, since 2014 German and international students at state universities have not had to pay study fees – only a small semester fee is charged. As you can see, studying in Germany is not only highly diverse, but also virtually free of charge. You can find more reasons to study in Germany here.
Requirements to study in Germany
You need to fulfil certain requirements to study in Germany on undergraduate or doctoral programmes. What is more, applications differ greatly from those for a job, for instance. Your first port of call is the Akademisches Auslandsamt (AAA) of the university you wish to attend in Germany. At some universities it is called the "International Office" or "International Center" (IC). There advisers are on hand to provide comprehensive information on the application process: admission requirements, deadlines, application requirements, language courses and much more besides.
Study in Germany in English
There is a wide variety of international programmes on offer, meaning you don't have to be able to speak German to study in Germany. The DAAD database International Programmes in Germany lists more than 160 mostly English-language Bachelor's courses and around 1,100 international Master's programmes.
And should you nonetheless want to learn German before studying or undertaking a research trip in Germany, tips on learning the language and plenty of useful links are available here.
Study in Germany with a scholarship
Numerous organisations offer scholarships for international students in Germany. These tips will help ensure that you too have the best chances at winning a scholarship and studying in Germany with success.
Applying for a student visa in Germany
Obtaining a visa is one of the most important and first steps for prospective students from abroad. Germany offers various kinds of student visa, for which you can apply from the German Embassy or German Consulate in your home country. Make sure you get one before arriving in Germany.
Click here for tips on getting a student visa.
If you are looking to study in Germany, this checklist will help get you off to a successful start:
 
Know your goals
Which study course or programme do you want to take?
Check all requirements
Among other things, you will need proof of financial resources – you can also find out about a scholarship
Apply for a student visa
Contact the German Embassy or German Consulate in your home country
Get health insurance
Personal health insurance is obligatory in Germany
Register your new address
Within your first two weeks in Germany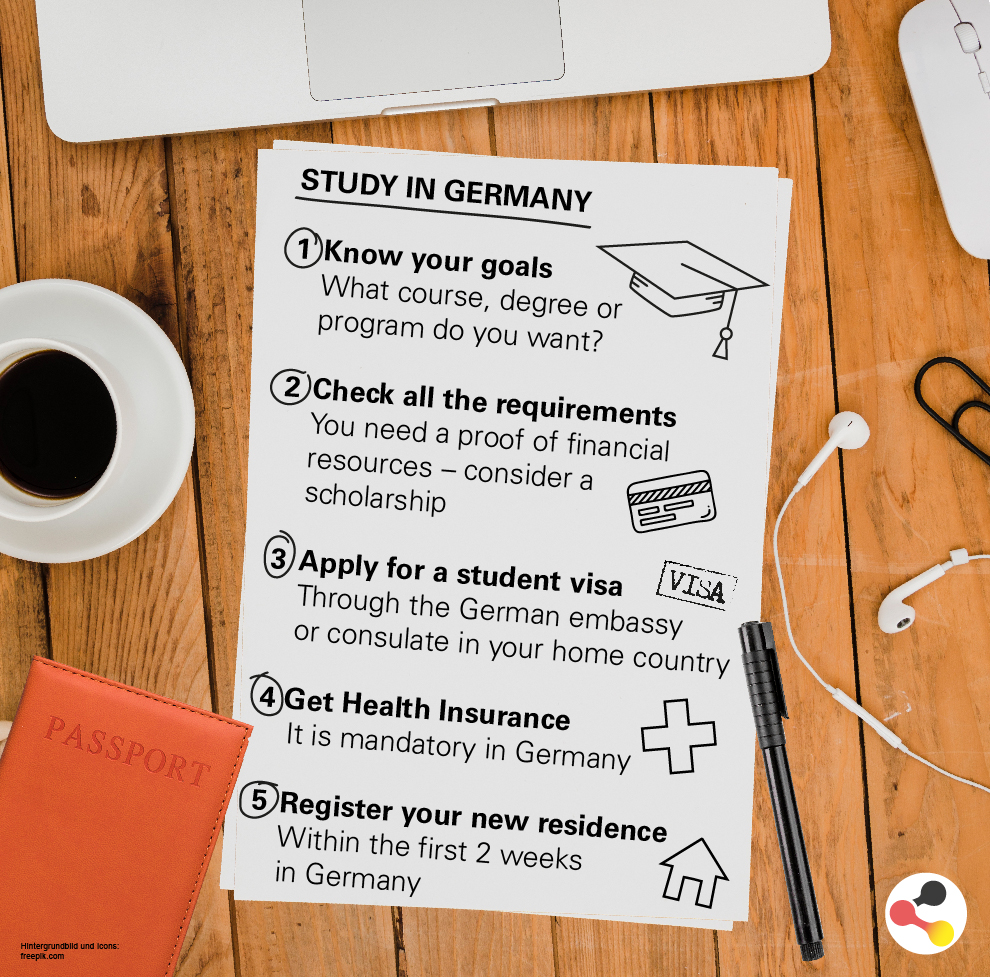 Tertiary education institutions in Germany
Germany has a total of 426 institutes of tertiary education, of which 106 are universities, six are teacher-training colleges, 16 theological colleges, 52 art academies, 216 universities of applied sciences, and 30 public administration colleges. Most higher education institutions cooperate with several universities and institutes abroad.
German higher education institutions are international, innovative and globally networked: Five success factors of German universities.
Top universities in Germany
The magazine Times Higher Education (THE) publishes an annual ranking of the top 1,000 universities in the world. Ten German universities are among the top 100. These are the highest-ranking unis:
 
Ludwig-Maximilians-Universität München (32nd place)
Technische Universität München (44th place)
Ruprecht-Karls-Universität Heidelberg (47th place)
Humboldt-Universität zu Berlin (67th place)
Albert-Ludwigs-Universität Freiburg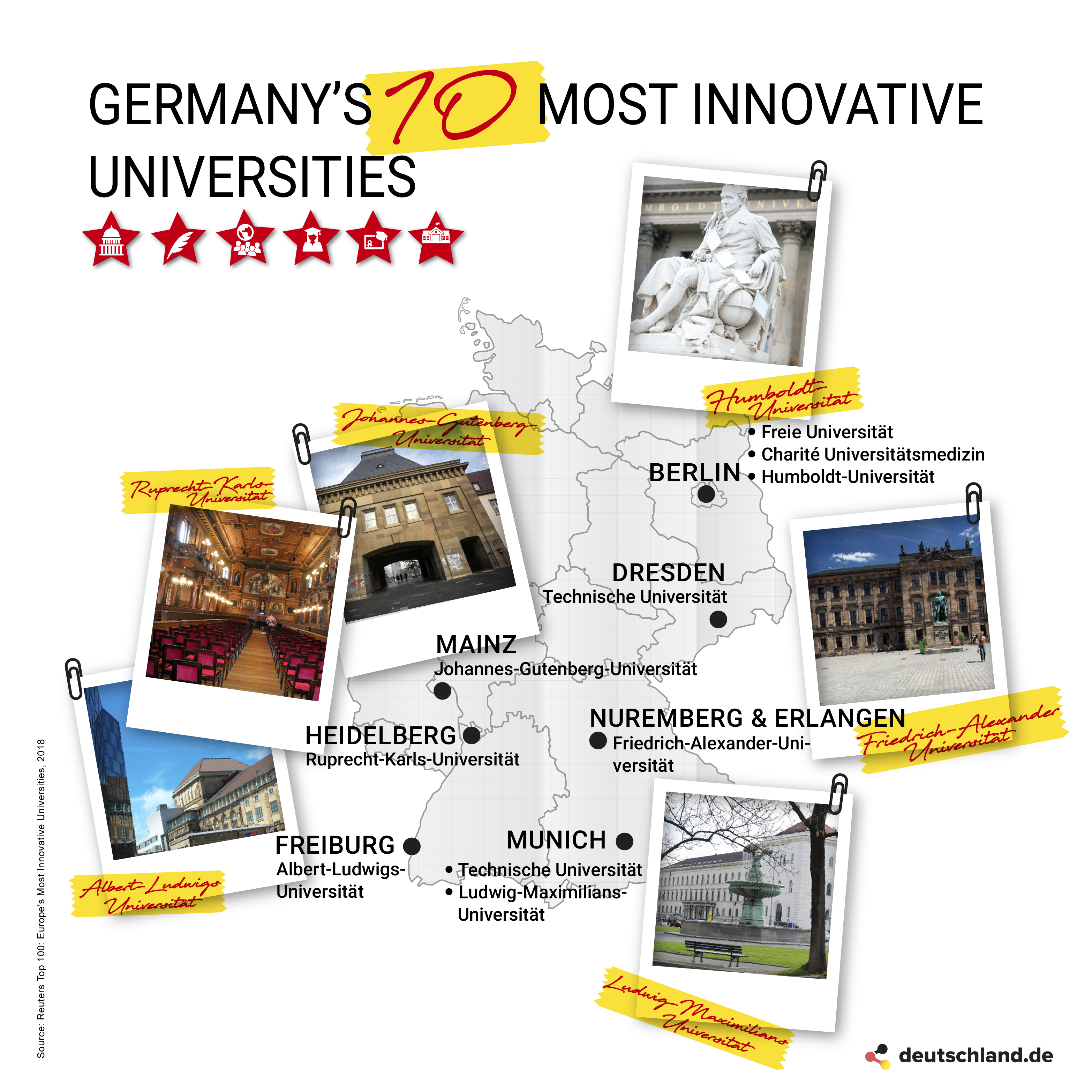 Unis of superlatives
In addition to the quality of instruction however, there are a range of other superlatives that apply to German universities. The following are Germany's most innovative, largest, oldest and most international unis:
Most international uni: Barenboim-Said Akademie Berlin
Most attractive uni: Universität Rostock
Largest uni: Fernuniversität Hagen
Smallest uni: Hochschule für evangelische Kirchenmusik Bayreuth, Lutherische Theologische Hochschule Oberursel
Oldest uni: Ruprecht-Karls-Universität Heidelberg
Most feminine uni: AMD Akademie für Mode & Design Berlin/Hamburg/Düsseldorf/München
 
More information on the top universities in Germany is available here.
Cost of studying in Germany
Studying at a public tertiary education institution in Germany has been free of charge since 2014. Nonetheless, the costs of rent, food and mobility quickly add up. If you want to save money here it is worth taking costs of living into account when choosing a study location. Click here for a list of the cheapest and most expensive university towns in Germany.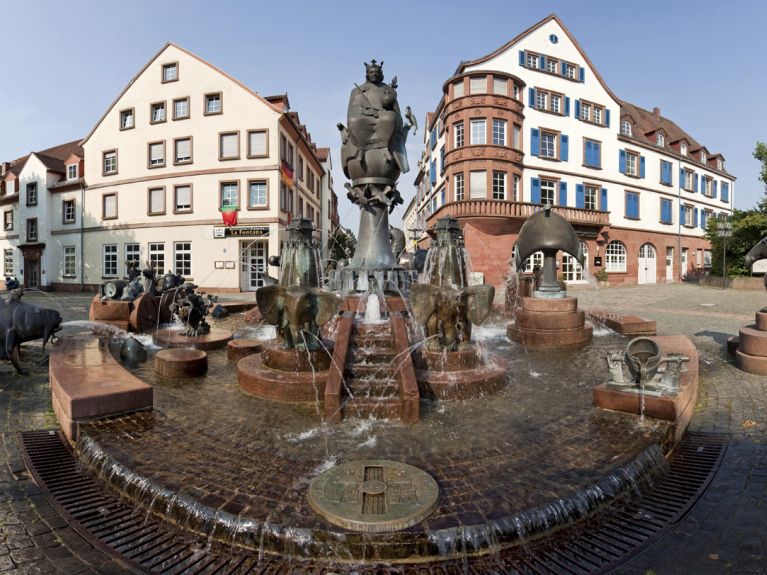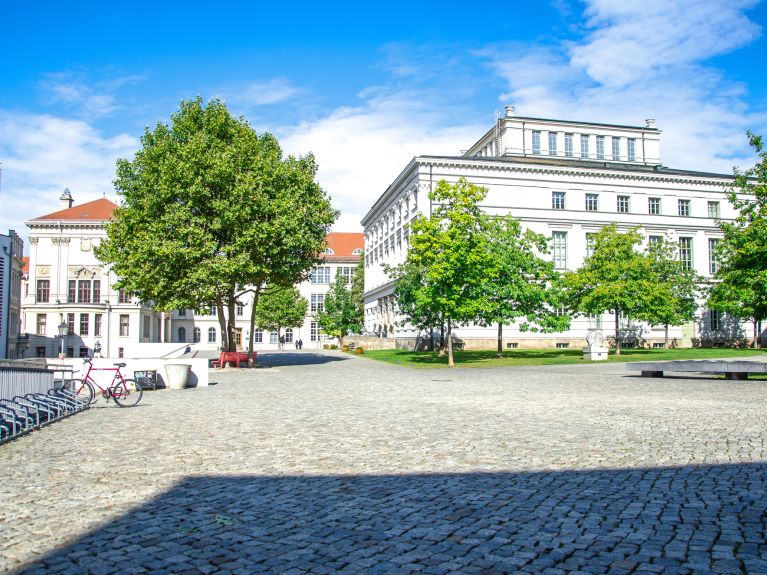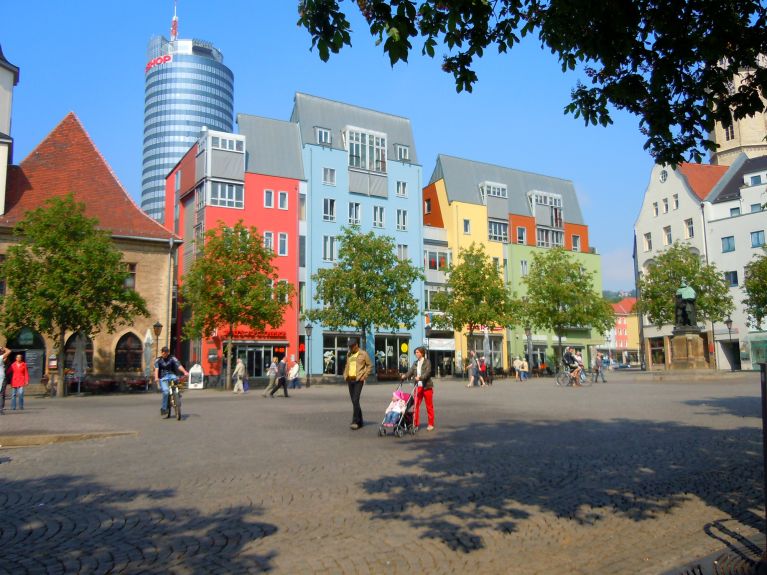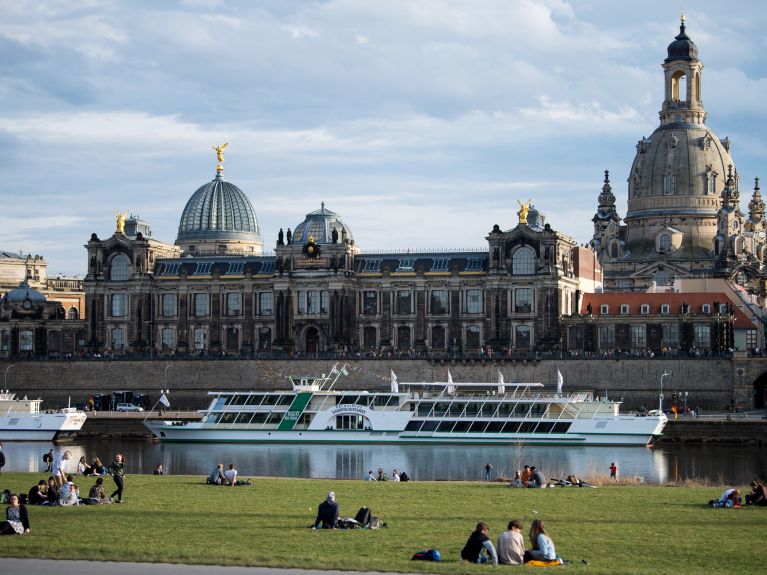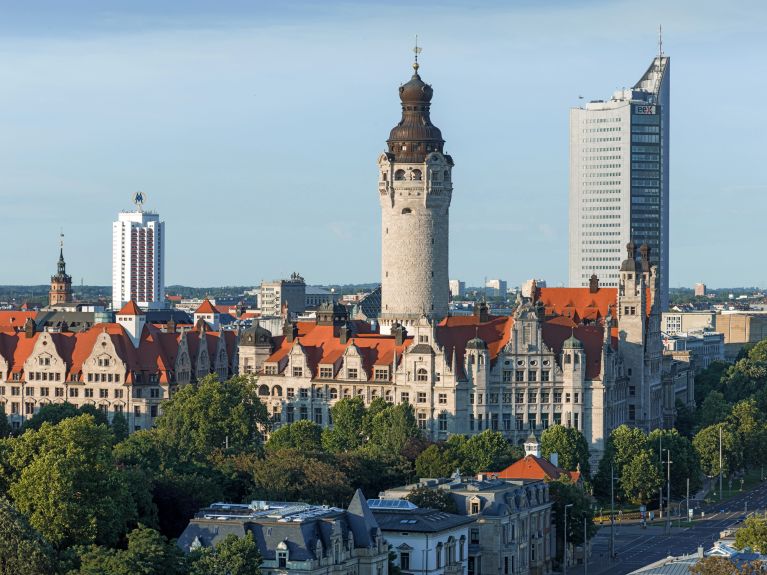 In addition, the German Federal Education Ministry offers refugees a special package of measures to facilitate access to study programmes. You can read here about how universities are becoming places of integration in Germany.
The German education system
The German higher education system enjoys a sterling reputation internationally and is well known for its excellent conditions. Click here to find out more about education in Germany and the higher education system: Information and related links on school and education.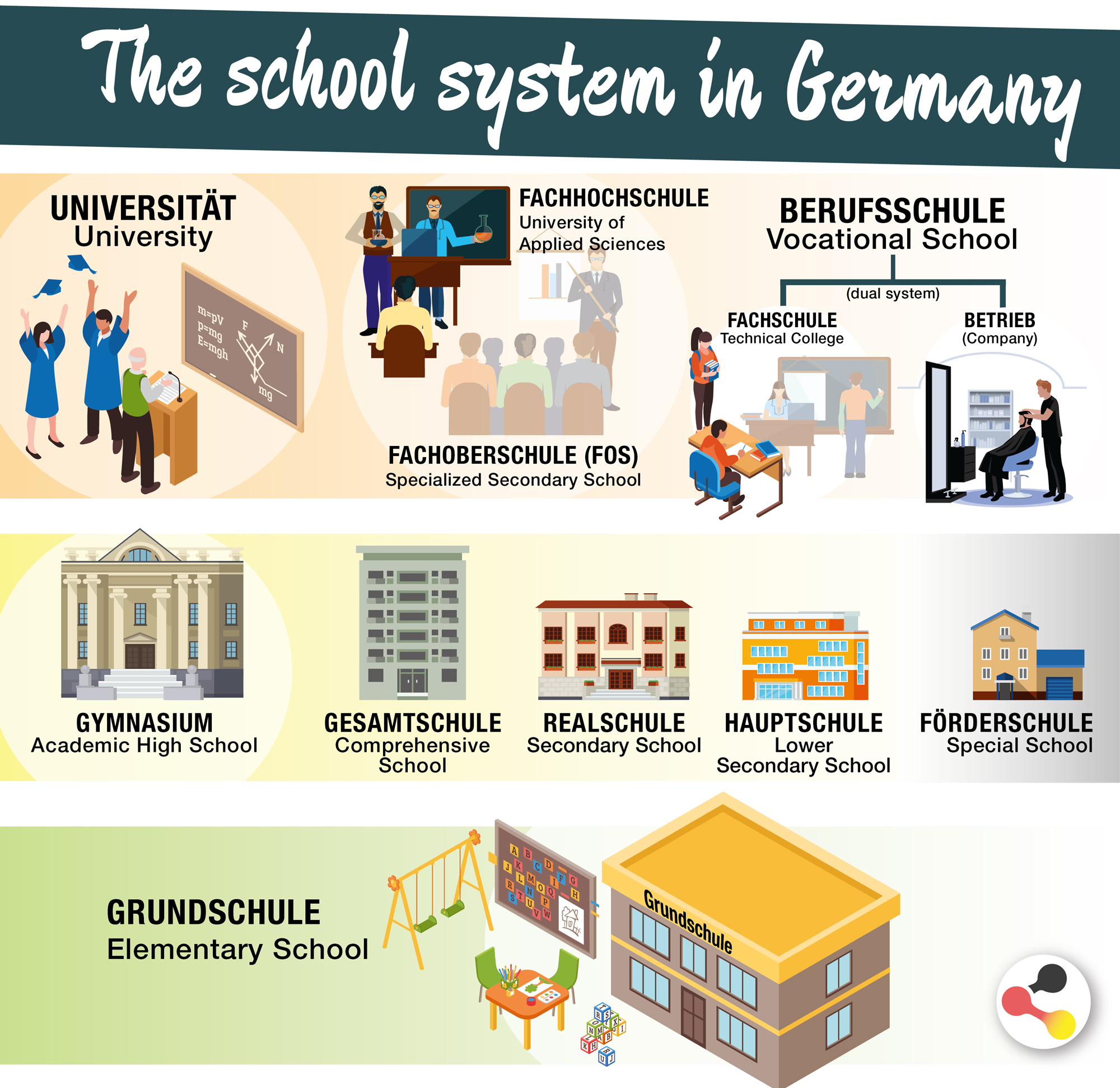 If you wish to study in Germany, we also regularly post articles on this topic on Twitter, Facebook and Instagram.
You would like to receive regular information about Germany? Subscribe here: