Adapting work to life
Flexible career models for parents or jobs for fugitives - these projects provide new impetus for the modern world of work.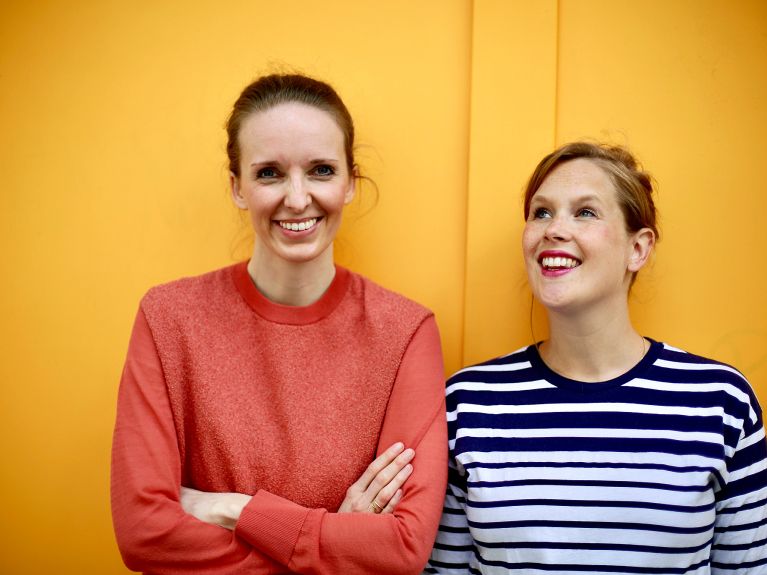 The Landmarks in the Land of Ideas competition is organised every year by the Germany – Land of Ideas initiative to honour projects that deliver innovative answers to questions that affect society. For example, new work models for a changing society.
Tandemploy: job sharing made easy
With the help of a new technology, the Berlin job-sharing platform tandemploy arouses people's desire for part-time work. Job sharing is the ideal solution for people who want to devote more time to their family or other projects, yet want to continue to pursue their dream job. Tandemploy develops and distributes matching software that connects people and knowledge in organisations in order to reduce silos, network expertise and experience and jointly turn "new work" into reality. Behind this is a scientifically developed algorithm.
Coworking Toddler: office space with built-in day-care
While parents work, educators look after their children in a kindergarten next door. That is the idea behind Coworking Toddler, a coworking space with integrated childcare. The special feature is the spatial proximity, which allows time for breastfeeding, having lunch together or an occasional cuddle session. A text message or phone call is all it takes for parents to be there if their children need them. In the separate coworking room, parents can work in a productive atmosphere instead of working alone in a home office. Coworking Toddler helps to promote a healthy work-life balance by combining the requirements of the modern working world with the needs of children and parents.
Social-Bee: job chances for refugees
A fledgling social temp agency helps refugees enter the job market in Germany. Refugees often find it difficult to find gainful employment – often, their attempts to get a job are thwarted by red tape. Social-Bee wants to change this with a social temporary employment agency. The start-up hires refugees, gives them job and language training, and later places them with partner companies. In this way, Social-Bee builds a bridge between both sides: refugees get new job prospects and companies get motivated employees – without the need for bureaucracy, and with a non-binding chance to get to know each other before permanent employment is agreed. This supports integration and strengthens social cohesion.
Workeer: job exchange for refugees
Gaining access to the German labor market and being able to make a living themselves - that is the most important objective of many refugees. The onlne platform workeer.de helps them find jobs. Interested people can look for job offers all over Germany and present their profile to potential employers, from their personal career and resident status to their language skills. Users of the website also find the addresses of initiatives that assist refugees in their search for jobs and further education, for example through application training and language courses.