Music for the eyes
Film music takes the audience on a journey. 26-year-old Vincent Ott tells us how a composer works.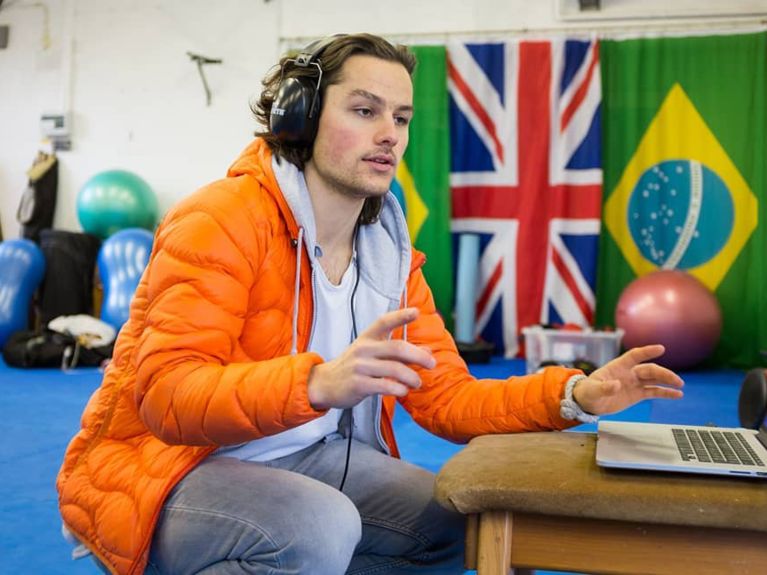 Vincent, you recently composed the musical scores for two Netflix series. What are you working on now?
I'm currently working on several different projects. At the moment I'm working on the docuseries 'Man in the Arena' about the footballer Tom Brady. In addition to this I'm composing the music for a dance exhibition that will be staged in London in the summer. Apart from that, I compose songs for a number of artists.
How exactly do you go about composing a film score?
It's always useful to start off with the when, where and what questions before composing a score:
When is the film action taking place? If it's in the future then I might opt for synthesizers. But if it's set, say in the Renaissance, then I can integrate musical elements from those times.
Where is the film located? I'd compose a specific musical score for a film that's located in Japan and a different one for a film that's set in Germany.
What is the film about? If it's about the concept of time, then you might want to experiment with the sound of ticking clocks, for instance. Of course, you can also give some thought to what the film isn't about. For instance, if it's an action film, I wouldn't use gentle soothing music.
You live and work in London. Is Germany a good place to work successfully as a film score composer as well?
Germany's an excellent place to work successfully in film score composition. There are some very good places to study, to gain further training and to work. Studying in Germany is free of charge, in contrast to some other countries where things look very different. Apart from that, there's the SoundTrack Cologne music congress, and the MediaSound Hamburg summer academy. On the other hand, English-language films have a very large audience and that makes cities such as Los Angeles or London especially attractive for film score composers.
What tips would you give to people who are aiming to become professional film music composers?
To start with, the most important thing you need is real enthusiasm for music, films and of course film music. But you have to bear in mind that the film itself is always centre stage. The director has a specific idea of the overall work. When you compose a score for a film you have to consider what kind of music the story requires, and then you have to subordinate your composition to the film as a whole.
You would like to receive regular information about Germany? Subscribe here: